7 Hidden Gems in Forsyth County
The following post is written by Christina LaPlaca, a high school student and part of the Honors Mentorship Program at Forsyth Central. Today she is sharing what she believes to be the hidden gems in Forsyth County. I think we all can agree on  her choices! And as a bonus, I (Rachael) added a hidden gem to the list. 
Throughout this wonderful town in which we live, there are places where we can all go to get away and enjoy ourselves. They allow us to escape the hustle and bustle of our normal, everyday lives, even if only for a short while. Whether it be a soft and comfortable coffee shop to relax in, or a fun-filled restaurant to take everyone for a celebration, we all have special places to take our family. But what about the places that we've never even heard of? Well, worry no longer. This week, I've made it my mission to find all of the most sought after hidden gems of Forsyth County & Cumming, GA so that you and your family are able to fully enjoy this town to its fullest extent.
Marie's Italian Deli

Located right in the heart of Cumming, Marie's Italian Deli serves mouthwatering and authentic Italian food, that will exceed every person's expectation that walks through their door. Open for both breakfast and lunch, Marie's offers a multitude of different options, ranging from breakfast pizzas and pancakes to calzones and Stromboli's. No matter what time of the day, Marie's Italian Deli has made it their mission to make sure that every one of their customers is well taken care of and filled to the fullest with delicious, authentic Italian food.
Connect with Marie's online: Facebook | Website    
Lake Burrito

Serving both lunch and a uniquely-styled Mexican breakfast, Lake Burrito is a restaurant filled to the brim with great food and quality prices. On top of all of that, it also has an astounding atmosphere. The employees are always more than willing to do whatever they can to help make your day better, and the restaurant itself even has a welcoming and calming feel to it. Every customer always knows that the quality of their food is valued as much as their time, and so they are treated with a great amount of respect. At Lake Burrito, you'll find that everything you need is right at your fingertips, and you'll leave satisfied every single time.
Connect with Lake Burrito online: Facebook | Website
Baba's Gyro and Kabob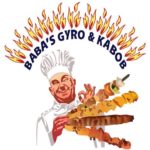 Sometimes, we all need to spice up our dinner options and venture out of the usual "burger, tacos, and pizza" phenomenon. What better way would there be to do just that than to try out Baba's Gyro and Kabob? Serving brilliantly prepared Mediterranean food in a comfortable and intimate setting, this restaurant will allow you the opportunity to expand your horizons while also ensuring that you'll leave satisfied. Don't judge this gem by the cover! Even though it shares a building with a gas station, you would never know that once you are inside the restaurant.
Connect with Baba's online: Facebook | Website
Rendezvous Café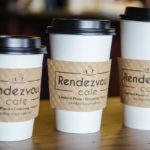 A little step away from your usual Starbucks, Rendezvous café is not simply a tasteful coffee shop. It is also a restaurant, highlighting many delicious specials (like Paninis, soups, salads, and pastries), while also having a cozy feel to it. There, you can either sit and have lunch with friends and family, or simply catch up on your work. It's a great place to get away from the daily stresses life presents us with, and a place in which all of its customers can take a deep breath and relax.
Connect with Rendezvous online: Facebook | Website 
Los Rios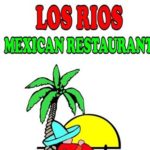 If you're looking for a worthwhile, lively Mexican restaurant to take your family out to, Los Rios is most certainly a great pick. With its amazing food, low prices, and great customer service – this is a place that should most certainly go in the books. Parents and teenagers alike have both fallen in love with this restaurant; most of my friends have visited as frequently as possible! It's most certainly the place to go when you and the whole family are craving some Mexican food. I promise that you won't be disappointed.
Connect with Los Rios online: Facebook | Website
Ferguson's Meat Market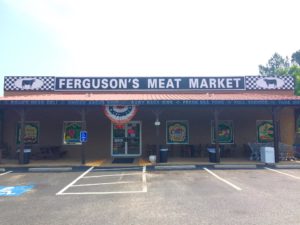 Even on days when you feel as though you just want to stay home with your family for dinner, Ferguson's Meat Market is certainly the place to gather whatever it is you want, while still making sure that your meal tastes as good as any other homemade meal! From delicious selections of meat (like steaks, chicken wings and sausages), to savory southern cooked sides, this shop is the perfect place to gather everything you need to make dinner both tasty and memorable. And to make matters even better, their service is nothing short of impeccable.
Connect with Ferguson's Meat Market online: Facebook | Website
The Chill Hill (An added gem by Rachael)

Tucked away inside of Vickery Village is this little gem – The Chill Hill. At Chill Hill, you can enjoy a delicious dessert out with friends, family, or a date night in the heart of Vickery Village. This summer they are the location of the Outdoor Summer Movies in Cumming, GA.
NEWS: Chill Hill doesn't charge by the weight of your soft serve anymore! They are NO OFFERING a fixed pricing (small, medium and large) for your soft serve and toppings. As a mom, this is a HUGE WIN!
Connect with The Chill Hill online: Facebook
So whether you're looking to try something new, or are simply trying to explore our city to its fullest extent, these hidden gems are most certainly wonderful places to begin. Spending time at any one of these locations will guarantee you and your family's satisfaction, while also acknowledging the significance of these local businesses.
---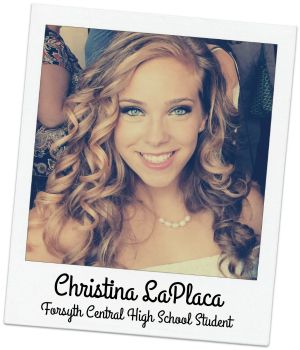 Christina LaPlaca is part of the Honors Mentorship Program at Forsyth Central High School. She recently shared some facts about herself. You can read that article here.
To learn more about Christina and our other contributing writers, click here.