FARA Update and Soulful Art Giveaway Recipient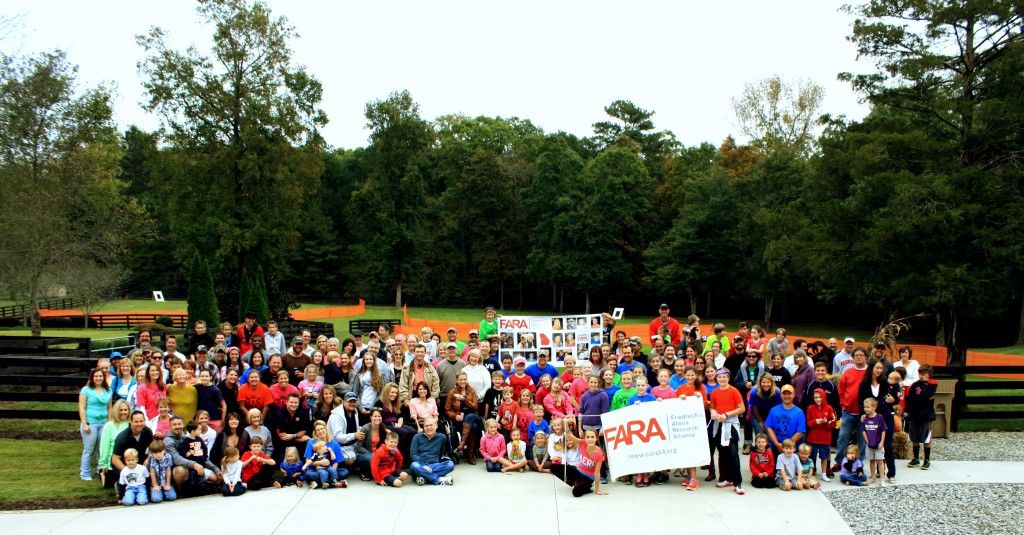 Earlier this fall we helped announce an annual fundraising event for the FARA organization.  The fundraising event is an annual family fun day in honor of two local, Cumming residents.  The first event was held in 2009 and raised $10,000 with 100 people in attendance.  During this year's event, the 4th annual fundraiser raised $35,000 with 230 people in attendance – amazing!!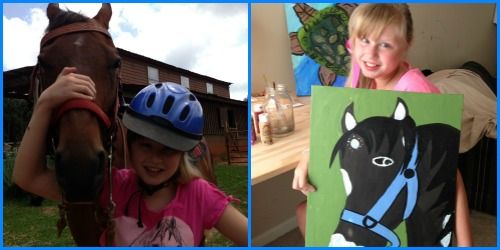 During the event, Soulful Art announced Hannah Stacks as the winner of this year's Soulful Art Giveaway.  Jeanne, artist and owner of Soulful Art has had the pleasure of getting to know Hannah over the last several years.  She was selected as the winner of this giveaway for several reasons – but most importantly, her positive spirit!  Jeanne goes on to say that Hannah "has captured the hearts of so many people in our community with her undeniable spirit and beautiful smile.  Hannah and her younger brother have the progressive neuromuscular disease, Friedreichs' Ataxia (FA).

In addition to the custom artwork done by Soulful Art, woodworking was done by Jay David – owner of
Black Dog Art Studios
.  Jay is responsible for the wooden horse shoes and the wooden sign with Hannah's name – both gorgeous
Submit a Recipient for the 2014 Soulful Art Giveaway:
Each year, Soulful Art will award a very deserving child in our community with a custom artwork project of their choice.  Soulful Art has a clever way of making any child's room feel special by creating one of a kind, hand painted works of art on walls or canvas.
To submit someone for the 2014 Soulful Art Giveaway, please send an email to Jeanne Matey at:  likemysoulfulart@gmail.com.
Criteria for submission includes someone who is making a difference in our community, someone who may need to be lifted up in prayer, or someone who just has an outstanding positive attitude and shows it through action.
More About Soulful Art:
Jeanne Matey, owner of "Soulful Art" is a gifted artist who specializes in oil & acrylic works of art.  Her paintings are often referred to as "picturesque", filled with brilliant light and warmth along with lively and vivid color.  In addition to receiving her Bachelor of Arts degree in Communication Studies from Mercer University, she also received a B.A. degree in Art with a studio emphasis.  Her background includes studio work in painting, drawing, sculpting, as well as art history.  In addition to being a full-time artist, Jeanne also enjoys teaching and instructs her painters at Glazed & Fired Art Studio here in Cumming.  She is an active member of the Sawnee Artist Association (SAA) and the Georgia Art League (GAL)/Quinlan Art Center.  Her work can be found in both public and private collections.  Jeanne's oil paintings are now on display at the "Sunshine Village Gallery" in Watkinsville, GA.
To commission her for artwork, please contact Jeanne at 404-403-8334.
Like Soulful Art on Facebook