Sawnee Ballet Theatre's Spring Concert
March 6, 2021 @ 12:00 am
$25894.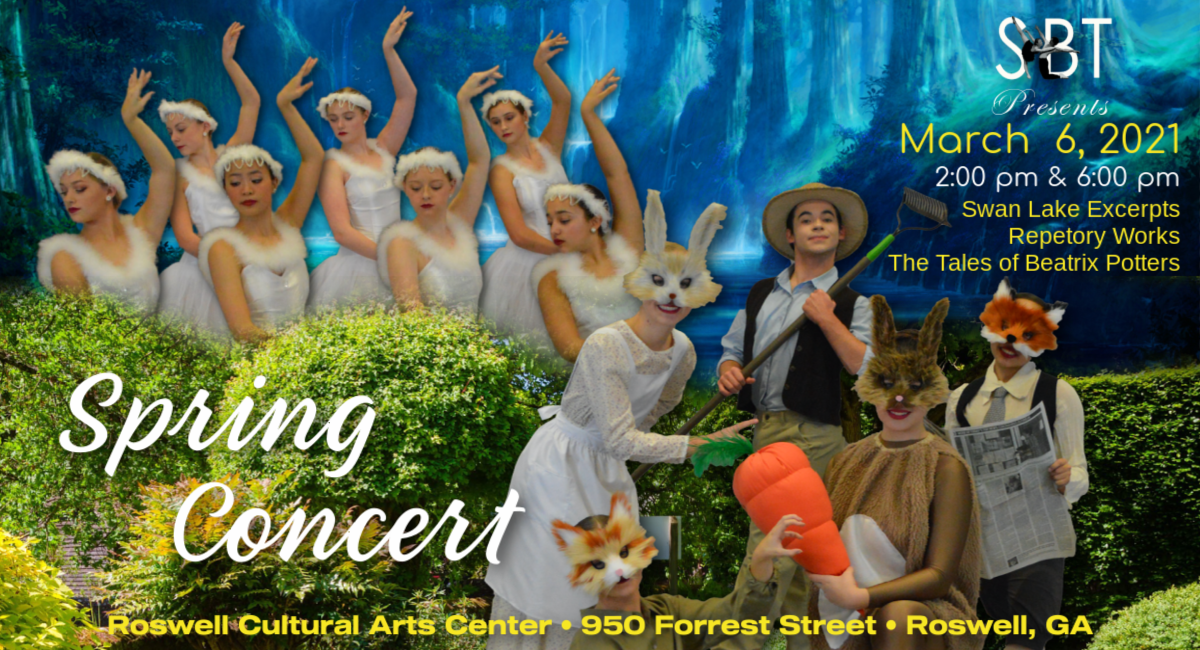 Sawnee Ballet Theatre is presenting a full performance line up this season with excerpts from Swan Lake, repertory works, and The Tales of Beatrix Potter.
Swan Lake, which was first premiered by the Bolshoi Ballet in 1877, tells the story of Odette, a princess turned into a swan by an evil sorcerer's curse. Pyotr Ilyich Tchaikovsky composed this ballet along with The Nutcracker in 1892. Initially, both ballets were considered failures, but have since become the most popular and widely performed classical ballets through out the world. SBT will perform excerpts from the ballet's Act II, restaged by Shara Martin Keith.
Tales of Beatrix Potter is 45 minute children's ballet choreographed by SBT's Artistic Director Courtney Bromwich featuring a cast of 70+ performers, colorful costumes, and fun for the whole family.
Live, socially distanced performances! Masks required. For the venue's COVID-19 Safety Measures: https://www.youtube.com/watch?v=7QRg-HEdJQE&feature=emb_logo
Tickets go on sale February 22 at 9:00 am.
March 6, 2021 @ 2 p.m. and 6 p.m.