Disney On Ice presents Worlds of Enchantment
Picture this – The best parts of Mickey & Minnie and all their friends, Toy Story 2, Little Mermaid, Cars, and Frozen movies all being played out on an ice skating rink. Can you even imagine it? Today I'm going to give you a sneak peek into this amazing show – Worlds of Enchantment. We recently went to Disney On Ice Worlds of Enchantment at Infinite Energy in Gwinnett and it was fantastic! I took my 5 year old daughter and one of her friends to the show.
Watch this preview video that Disney on Ice has shared:

The show opens with Mickey and Minnie plus all their friends inviting us to come along to find out what happens when Andy (from Toy Story 2) leaves for college. This whole section of the show was my absolutely favorite. The Barbie and Ken fashion show was one I found myself singing along with.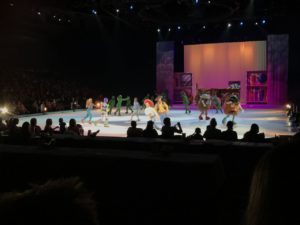 After Toy Story 2, we were taken Under the Sea by Ariel and her friends. My daughter and her friend loved the bubbles that came down into the audience in this section of the performance. My daughter's friend, who came along, was wearing an Arial dress and was on her feet this whole performance!
All the Cars blaze in with fire and we get to see a race right before our eyes on ice. It's amazing how you really forget that they are on ice skates. What talented skaters!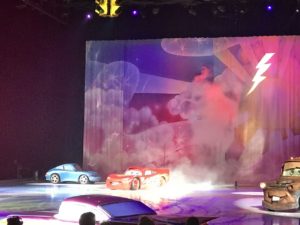 Last but not least, we are taken into a world of cold. The Frozen sights of Arendelle, Anna, Elsa, Olaf & more! Both girls sang along with the audience to every song. I also loved being able to see Prince Hans (Rhys Anderson) perform. He's the performer that I was able to interview before the show. Great job, Rhys!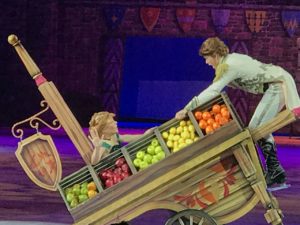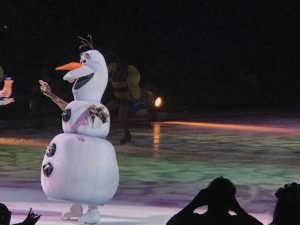 All in all, we had a blast and the kids were glued to the entire performance. Even at the intermission they stayed in their seats ready for action. I highly recommend you get tickets to this show in your city! There is nothing quite like entering into the Worlds of Enchantment.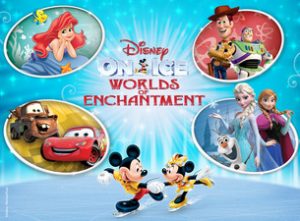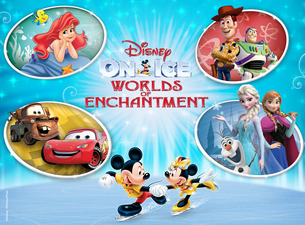 Connect with Disney on Ice online: Website | Facebook | Twitter
---
About Feld Entertainment: 
Feld Entertainment is the worldwide leader in producing and presenting live touring family entertainment experiences that lift the human spirit and create indelible memories, with 30 million people in attendance at its shows each year. Feld Entertainment's productions have appeared in more than 70 countries on six continents and include Ringling Bros. and Barnum & Bailey®, Feld Motor Sports, Disney On Ice and Disney Live.
Disclosure: Phase 3 provided 3 tickets to the Disney on Ice Worlds of Enchantment show on April 21st at Infinite Energy. All opinions stated in this article are 100% my own.