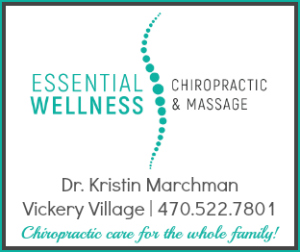 The following is a personal review of one of our current website sponsors – Dr. Kristin Marchman at Essential Wellness Chiropractic in Cumming, GA.  We are thankful to have Essential Wellness Chiropractic as a current website sponsor for Cumming Local and I'm excited to share some of my personal experiences with you.
Essential Wellness for the Family in Cumming GA

A little background:  When my son, now 8, was just two years old he got sick for the first time.  His first illness happened to fall on Christmas night so I remember it well.  I was up with him for hours, trying to comfort him as he was screaming in pain from an ear ache.  A trip to the pediatrician the next morning confirmed it was a double ear infection.
Over the next couple of years he had more – lots more.  A year later my daughter was born.  And at just six weeks she got her first double ear infection – just six weeks old!  That was the start of constant ear infections for her.  Between the two of them I spent a lot of money on medicine and co-pays!  So later, that same year both my son and daughter were getting tubes – my daughter was less than a year old at the time!
While I hated they were both having surgery, admittedly, I was also happy to get tubes put in because I had heard so many wonderful things about them.  You know the ones – where your friends start out with "complete night & day" – ha!!  Unfortunately that never happened with either of my children.  Both had their first post-tubes ear infection before I could even finish paying for the surgery & hospital bills!!!  Needless to say I was not a happy camper!  And of course they weren't either.
Fast forward a few years and several more ear infections later.  The tubes were falling out and the doctors were talking about another set of tubes.  I, on the other hand, was ready to try something else.  I needed to look at some other options.
Essential Wellness Chiropractic:
My goal as a chiropractor is not only to keep my patients pain free, but also to help them achieve their best level of health.   ~  Dr. Kristin Marchman
I first met Dr. Marchman through church and not long after started talking with her about the kids' health, the ear infections, and making plans to bring them to her office.  Thankfully, I have seen such a difference in the ear infections since the kids have been on a regular schedule with Dr. Marchman.  Have we still had some?  Yes, we have.  But definitely not as frequent and usually when I let our busy schedules take precedent over their wellness visit (kicking myself!!).
I have squeezed in appointments when an ear infection came on quickly or when my son suffered from a migraine headache and there is always such a good feeling afterwards – because I know their little bodies are better adjusted and will be healthier soon!   Obviously these aren't guarantees that you'll have the same results, but you won't know until you try.  I wish I had educated myself about options before jumping into surgery.  It definitely would have been a lot cheaper -ha!
A Visit with Dr. Marchman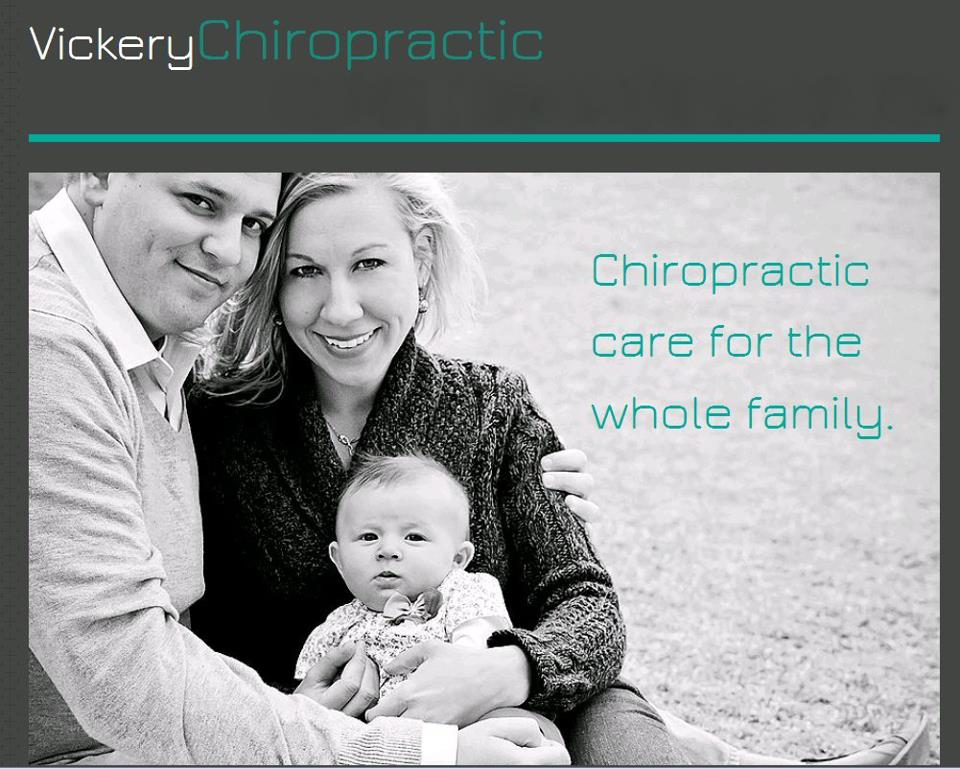 Whether you've never been to a chiropractor or you're looking for a new-to-you doctor, if you give chiropractic care with Dr. Marchman a chance, I have a feeling you'll find her to be very warm, knowledgeable & professional.  She is always incredibly timely with her appointments – which is very important when you're talking about sitting in a waiting room with two young children!  And she helps my children feel comfortable.  I love that she  talks to both of them while keeping me in the loop of course too.
If you ask my son what he likes best about his visit, he'll say the "gun thing" – an instrument she uses (which obviously is NOT the proper terminology, so my apologies Kristin!!).  But he loves that thing on his back & neck!
If you ask my daughter about her favorite part, she'll copy & agree with her brother but she'll also say the sticker at the end and seeing a picture of Dr. Marchman's son!!  She'll also remind me of how pretty Dr. Marchman is (really, Kristin … she will!).
Of course they don't just love going every time because they're kids that rarely like visiting any place that starts with "Dr.", but overall we're ALL definitely loving our health!  In fact, on the back-to-school list for this week … wellness visits at Essential Wellness Chiropractic!!
Contact Dr. Marchman: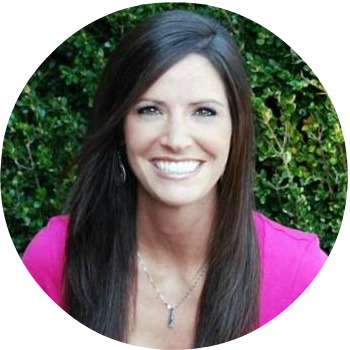 Phone: 470-522-7801
Facebook | Website 
Located at 5830 Clarion Street (Vickery Village) Cumming, GA 30040