The following is a post from Contributing Writer Jenny Reed.  Jenny, through her business, helps her clients in Cumming and nationwide take the vacations of their dreams.
Summer Vacations Close to Home
With families watching their budgets, it has become increasing more popular to travel close to home and to get a little creative with their travels.  This allows a family to still get away on vacation.  So here are a few ideas!
Southeast Vacations
The southeastern part of the United States is perfect for planning your next vacation.  It has something for everyone.  Families will love all the kid-friendly activities and places to visit such as Tampa, Orlando, Gatlinburg, and Savannah.  Families can choose from fun getaways on the Florida coast to the mountains of Tennessee.  Outdoor lovers will relish the trails and nature parks throughout the Southeast.  In fact, North Georgia has some wonderful state parks such as Unicoi State Park with a nice lodge.  Even Disney World offers camping sites at Fort Wilderness as well as cabins for an outdoor adventure.

Water Fun
Water is the keyword for almost every place you visit during the hot summer months.  From the Gulf of Mexico to the Mississippi River and beyond; water is the name of the game!  Enjoy snorkeling in Tampa, Florida or surf fishing in Biloxi, Mississippi.  There are beautiful beaches in Key West and all along the Gulf Coast as well as the East Coast.  The weather is mild in most of the south that many of the beaches can be enjoyed year round.
Set Sail
For those wishing to take to the sea, cruises are very popular.  Set sail from great ports like Jacksonville, Charleston, Mobile, Tampa and Port Canaveral – all within a day's drive of Atlanta.  In fact, there are over 45 ports to sail from in the US.  Visit such destinations as Cozumel, Nassau and Key west while enjoying the amenities of the cruise ship.  Cruise lines are exceptional deals for families thoughout the year.

Outdoor Fun
The US is an outdoor playground.  There are 388 national parks including national monuments and other historic sites.  Georgia alone boasts 48 state parks as well!  Camping and hiking are a great way to explore the area.  There are campgrounds that cater to even the most spoiled of campers.  Golfing, kayaking, surfing, canoeing and scuba diving are just a few of the sports enjoyed in a southern vacation.   Fishing is a main reason many families visit the Eastern US shores. Freshwater fishing, deep sea fishing, shrimping, and crabbing provide hours of fishing fun for not only the fisherman, but for the whole family.
So have fun and take advantage of the resources in your neck of the woods that are made for memories.  Continue to enjoy traveling with the ones you love!
Stay Connected with Jenny: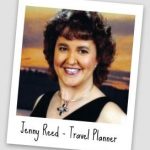 Email – Jenny@OurCruisePlanner.com
Online – www.OurCruisePlanner.com
Facebook – www.Facebook.com/OurCruisePlanner
Twitter – www.Twitter.com/TheTravelExpert
Phone –  678.947.5115