shel· ter | \ ˈshel-tər
Def: something that covers or affords protection
Shelter-in-place, day 27. We all know what is going on in our world lately – a pandemic that has changed our lifestyle dramatically and has made us realize how fragile we truly are. 
The news came quickly, but not as rapidly as the changes we would all see – from provisions to closings, schooling to healthcare.  
My 82-year old mother was visiting me for a 14-day vacation when our worlds changed. Her 14 day-stay is now on its 8th week. Along with millions of people throughout the world, our typical day has changed – and appears to redevelop at least weekly. 
I am an avid reader – books, news online, and social media. I catch myself reading more than I used to – but not books. Online news and social media – those two powerful communication tools are taking over time I would have spent reading a book.  
I have carefully chosen the online pages I read – both work and personal. While it is important to stay alert and know what is going on around us, I have realized that the mental health of those in my home is dependent upon my very own state-of-mind. 
So, I have divided by 24-hour gift of life into three buckets: work, home, sleep.
Work
My work allows me to work from home at least two days a week; sometimes more. It also makes it necessary for me to go to meetings outside the home, and at times travel extensively. That is not happening too much lately. 
What is taking place often is ZOOM meetings. I will be the first to admit – I am not particularly good at ZOOM meetings. My friends have tried to teach me – via ZOOM – how to set up meetings, make sure the audio is on, and other particulars necessary for these virtual meetings to work. I recently sent an invitation to a colleague for a meeting – set to start at 6:30 am. I intended for the meeting to take place at 3:30 pm. So, I learned my lesson – let others invite you to meetings. That way I can just hit the "join the meeting" and let the rest fall where it may.  
I look forward to seeing my business colleagues – in person – soon, not just via ZOOM. 
Home
When you share your headquarters with a retired person, life is a little different. The TV is on most of the day – from early morning news to late-night sitcoms, with the mid-day and afternoon dose of The Twilight Zone, game shows, and talk shows. The snoring of my dogs seems to, at times, overpower the sound of the TV.  
I have learned to enjoy every one of the sounds in my home – and when they get in the way of my concentration, I grab my earbuds, turn on my music, and work away. I remind myself that there must be a stop-time from work. After all, I do not know when I will have the opportunity to have my mother spend time with me as we have these past two months. 
Walking is also good. Two-miles a day. No music. No sounds but those of nature, a bark from one of the dogs now and then, and the passing-by car once in a while.  
I am certain we have all noticed the crispiness of the colors we see – greens are greener, the sky is bluer, and nature's sounds are ever-so-clear. 
Sleep
I try extremely hard to get eight hours of sleep every night. Not happening. 
My mind takes a while to settle before I finally close my eyes. Binge-watching my newly-found favorite series on Netflix, Hulu, Prime, and every other station and streaming service known to humankind is taking my time. While I have permitted myself to watch as much TV as I want to before bed, I have given myself a limit. Gone are the days of 2 am binge-watching – just one more episode. Midnight – that is it. The TV Is off and my eyes must close. And hopefully, my mind will stop for a while too. 
Staying home because it is the right thing to do and a mandate has been interesting for us all; it is a role that may sound mundane yet is particularly important as we all continue to combat the pandemic that is COVID-19. 
History is developing right before our eyes. We are each writing our very own story.
I am certain I join in the world-wide prayer for the discovery of a cure and/or vaccine for COVID-19, for the day that we can all see and hug one another, and for times to get back to a sense of normalcy. 
For now, I will work on controlling the normal that I can.
Stay well!
Photo by Gabriel Benois on Unsplash
---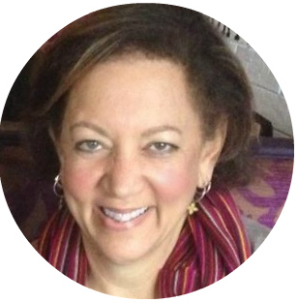 Julie Brennan has been publishing My Forsyth magazine since 2010. She volunteers as part of the Kick It Up and REACH programs for MentorMe North Georgia, South Forsyth High School Culinary School Program, and the Forsyth County Schools College and Career Development Program. Julie was born and raised on the island of Vieques, Puerto Rico. We like to refer to her as the Forsyth Foodie full of local flavor!
Follow Along with My Forsyth Magazine: Facebook | Instagram 
To learn more about Julie and other contributing writers, click