When Is The Best Time To Sell Your Home?
With a new year comes the million dollar question – when is the best time to sell your home? Whether you are looking at going to a new bigger home or downsizing or just a new area of town, you are probably wondering about the answer to this question. Last week, I had lunch with Meriellen and Stephanie of the Cole Team Real Estate. We got into a discussion about this and decided that it would be helpful to share with you!
If you'd like to find out the answer, listen in to the experts at Cole Team Real Estate:
And for my readers who want it written down, here is what Stephanie & Meriellen had to say…
When is the ideal time to put your house on the market? With the right agent, any time can work. However, the ideal time to put your house on the market is between April and June. This is because of the school schedule. Most people want to get moved before a new school year starts. You should also know that during this time you will have more competition.
What if you needed to move sooner than that? Sometimes there are job relocations and you need to move sooner. Now is actually a great time because there are not a lot of sellers in the market. You still have a great chance at seeking now if you needed to. Keep in mind that having the right agent makes all the difference (PS-We will talk about that in our next video)
How do you stand out in the market? When your house goes on the market during the ideal time (April-June) you want to make sure your home stands out above the rest. Things like staging, professional photography, and walk through video is going to be very important. It comes down to marketing. If you have a great agent who does this well, that will be what stands your home out above the rest.
A big thank you to Stephanie & Meriellen for their time! I hope you all have found this helpful. If you or someone you love is in the market, please reach out to them.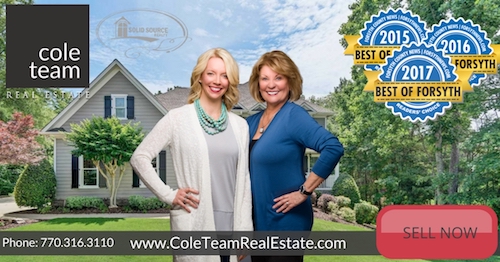 And tune in next month when we share some helpful tips on how to pick your real estate agent!
---
More About the Cole Team: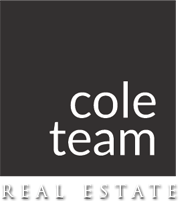 The Cole Team, Meriellen Cole Arenz and Stephanie Cole Patterson, is a full-time mother/ daughter led team with over 45 years of experience dedicated to tenaciously protecting their client's interests. They epitomize integrity, energy, hard work, and creative service in every detail of a real estate transaction. They have earned respect in the North Atlanta community not only for their unparalleled professional track record and high ethical standards but for being an honest, hard working team that does absolutely everything in their power to ensure their client's success. They have worked in every aspect of the industry representing sellers, buyers, and investors in the residential market. To learn more about this mother/daughter team, watch this video.
Connect with the Cole Team online: Website | Facebook | Twitter
Phone: 770.316.3110