Why is it that four day work/ school weeks sometimes feel longer than the regular five day?  I don't know about you, but my family is ready for the weekend!
We'll actually kick start ours with a day at the soccer fields and then end up watching lots of football, I am sure.
I hope you & your family have a great weekend. Be sure to visit our Calendar page for additional listings we've rounded up this week.
Here's a few things we're highlighting for you:



Saturday, 7:30am: The weekly BootCamp Class with Focal Fitness is Back.  $10 for a great workout to get the weekend started of right!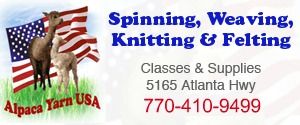 Saturday, 9am – 10am: It's Breakfast Club time at Alpaca Yarn!  Start this month's club project – a cabled cow!  Kit is $23 … but satisfaction of making your own is priceless!


Sunday, 10am: We have lots to remember on this special day.  Lots to be thankful for & honor.  And lots to celebrate at the Forsyth Family Fest!  This is a FREE event sure to be great!
Don't forget to check out the Calendar for additional listings & events.