Ways to Save Money at Costco
Hi there, Rachael here. I have had a Costco membership for a few years now and I absolutely love shopping there. The staff is always helpful and friendly. And I know I'm saving money buying in bulk. Over the last few years, I've made note of a bunch of ways I save money (and time) at Costco. I thought these were helpful and just wanted to share with you! Hop they help you to save money as well!
Please note: These are in no particular order.
Watch Sale Prices & Save Receipts
If a product you have purchased goes on sale within a few weeks of purchasing, you can get the difference returned to you. Perfect example of this – I purchased filters two weeks ago. Last week, I discovered they were on sale. I just ran by there with my receipt and a $10 credit was applied to my credit card. You just have to make sure you are holding on to your receipts.
Risk Free Buying
Their return policy is amazing. I've returned many items because we didn't like the product. I love the fact that if we try a salsa and don't like it, we can return. Or if I purchase a shirt or pjs for the kids, they can be returned for not fitting. I believe that Costco's return policy is very generous.
2% Back On Purchases
With the executive membership, you can get 2% back on all your purchases at the end of the year. If you play your cards right you may get your membership free. This year I'm trying something new. I have the Costco visa card plus the executive membership. Hoping by having both my Costco membership will be completely free because it will be paid for by cash back.
Downgrade Membership
Not earning enough cash back? You can downgrade your membership at any time if you aren't earning enough cash back. Again, they want you to be satisfied with what you have whether it's a product or their membership.
Look at Pricing in Store
The pricing always tells a story. You can tell if you need to stock up or wait just by looking at the price. According to a recent study, this is the formula to look for… $0.99 = Costco's price, $0.98 = Retailer's price, $0.97 = Marked down from the original price, and ending in $0.00 is manager markdown. If there is an asterisk on an item tag, that means it will not be carried there anymore. A little tip from me to you – I've learned over time that when you see something you like, you might want to buy it because its possible it won't be there when you come back.
Frozen Products = Great Deal
Any items you might want in the frozen section, you can be assured they will save you money. Frozen fruit for an example is always a good buy. The frozen veggies are also great to have on hand. If you have an additional freezer, you can stock up on meats, breakfast foods, etc. Bulk always seems to save you time and money!
Costco Gift Cards
Did you know that you don't have to be a member to be able to shop at Costco. If you have a friend wanting to try it out, buy them a Costco Cash Card. They can use that to shop and try it out. Isn't that wonderful!?
Tires
Costco is the place to go to find an excellent deal on tires. You just have to catch them when they are on sale. And as an added bonus, Costco takes care of flats, rotating the tires, pressure checks, and any other tire maintenance for life (and for free)!
Grab a Rotisserie Chicken
I literally grab one or two of these every time I'm in Costco. When I get home, I shred up the chicken into bags of 3 cups. One chicken typically gives me 6 cups of shredded chicken. After I shred the chicken, I reserve the bones in another bag in my freezer. Once my freezer bag is full, I make Bone Broth.  My advice – always grab a rotisserie chicken at Costco!
Kirkland Bottled Water
Kirkland's (Costco's brand) bottled water runs just under 9 cents a bottle. And they come in 40 packs. If I have room in my pantry, I like to grab a pack every time I go to Costco. If you have an additional fridge where you keep drinks – these waters are great to have in there!
Gas Prices
Gas also runs lower than most places. If you have a Kroger plus card, Costco runs a few cents less than Kroger most of the time. And if you have a Costco credit card, you get 4% back on gas purchases during the first year.
Costco Credit Card
To me this is a HUGE added bonus to have. Like I said before, we recently switched our credit card company to the Costco Visa Card. What's great about it – is the cash back option every year. We get a percentage back on groceries, gas restaurants, Costco purchases, etc. Based on my calculations, the money we get back should pay for our membership and put cash in our pocket.
Split Bulk Items 
This is something I personally love to do. Some items will save you money when bought in bulk but they won't if you don't consume them all. For us, that's sometimes falls into the produce category. I can share a bag of apples or a 4 lb veggie tray with a friend. We both get a lower price and we can eat all the produce before but goes bad.
Eat in the Food Court
I lean towards eating at Costco every time I shop. You just can't beat $1.50 for a hot dog and soda. I love to get my hot dog bunless and I add sauerkraut. My kids love their pizza and it's a huge piece so they usually split it.
Buy Kirkland Brand
I'm being super honest here – I'm not a loyal brand person. I just get whatever is the cheapest. And usually Kirkland brand is cheaper. I've been pleasantly surprised by the brand too. All the products I have tried have been great. From workout pants to apple juice to spices, I've liked them all. My favorite is the Kirkland brand wine! It is always less expensive and really good. That's a win win in my book!
Make a List and Stick to it
To really save money at Costco, I have found that I have to make a list and work really hard to stick to it. That isn't always very easy especially when things are on sale. But I try my best. If I stick to my list I feel much better about what I've spent because I know that I got everything we needed. I use ziplist (an app) to organize my list. I just add items to my list through the month and once I get to at least 10 items, I make a Costco run.
Shop the App or Website
I have heard that people have found some good deals online. I haven't done much shopping online. But I did take peek and I see what others have mentioned. Nothing I needed was on sale but I may check from time to time moving forward!
Do you have anything to add? Comment and let us know what your best money or time saving tips are for Costco.
---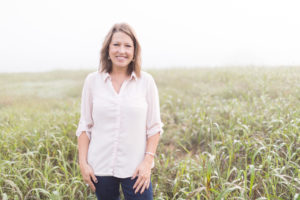 Rachael Walkup has lived in North Georgia all her life. Since 2006 – The Walkup family has made Forsyth County their home. Along with being a wife and mom, Rachael is an avid blogger, social media expert, and owner of CummingLocal.com. Her time is spent promoting local events and small businesses in North Georgia.  With a background in Marketing and Sales, coupled with her experience in Project Development and Search Engine Optimization (SEO), Rachael offers consultations and classes to help clients reach their fullest potential.