Vickery Village "Lights It Up Blue" for Autism Awareness Month
Month-Long Campaign Will Raise Funds for Autism Speaks
Vickery Village lit up their shopping center blue in celebration of World Autism Day on April 2nd and kicked off their month-long fundraising and awareness campaign for Autism Awareness Month.
Vickery Village, in partnership with Autism Speaks, joined landmark buildings around the world – including the Eiffel Tower, Empire State Building, Sydney Opera House and more – and lit up their Vickery Village Courtyard in blue in support of World Autism Awareness Day. The lighting of the Village also kicked off a month-long campaign of special events and fundraising activities to raise money for Autism Speaks, the world's leading autism science and advocacy organization.
The United Nations sanctioned April 2nd as World Autism Awareness Day and April as World Autism Month. Light It Up Blue is a global campaign to increase understanding and acceptance of autism. Autism Speaks is dedicated to funding global research, raising public awareness and advocating for the needs of individuals with autism and their families.
"As long-time supporters of Autism Speaks, we feel it is important to partner with our business owners and customers, so our whole community can come together to support this important cause.  Autism has affected our family in a very personal way," says Lori Scaramella, owner of Vickery Village, "My main objective has been collaborating charitable partnerships with our businesses and now we are honored to be bringing that same philosophy to the community of Vickery Village. "We are humbled and appreciative that so many of our business owners have chosen to join us in this very important campaign."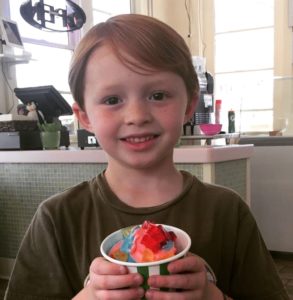 To commemorate Autism Awareness Month, the following Vickery Village business will be holding special events and fundraising initiatives:
Gems in Art Jewelry Design Studio – $50 of each $100 Limited Edition star necklace will be donated to Autism Speaks
The Chill Hill – 10% of sales from Blue Raspberry Italian Ice will be donated to Autism Speaks
Cherry Street Brewing Cooperative and Rick Tanner's – $.50 of each Groovy Child Guava Ale sold will be donated to Autism Speaks
Nido Cafe – $10 of each bottle of their Bluegray Priorat wine sold will be donated to Autism Speaks
Threads of Elegance – 10% of profits during April will be donated to Autism Speaks
brits clothiers – 10% of sales of Jack Black products sold in April will be donated to Autism Speaks
YMCA – Save $20 on their adaptive swim lessons with code BLUE – register at their front desk
Lanier Family Healthcare – the staff will designate a day to dress in blue and will distribute Autism Awareness to their patients
Serenity Orthodontics – the staff will designate a day to dress in blue and has created snapchat filters to help raise Autism Awareness
Pinspiration – 1st 25 people at their April 15th event will create a free blue ink tile for Autism Awareness
For Your Eyes Only – will give away a free eye exam to a child with autism and staff will designate a day to dress in blue
Monetary donations for Autism Speaks will be accepted at the following businesses – a great way for kids to get involved and donate their change: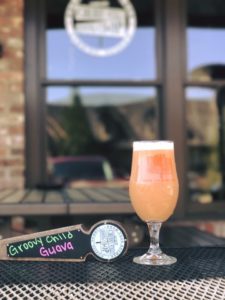 About Vickery Village:
Vickery Village is a 200,000 square foot mixed use development in Cumming, Georgia. The center has recently signed several new tenants including Happy Belly Kitchen, Pinspiration, Threads of Elegance, The Phase Shop and Nido Café. These new businesses have joined long-tine tenants including Cherry Street Brewing, Rick Tanner's and Cinco. The center was purchased by new owners in July 2016 and has undergone extensive capital improvements including installation of artificial turf and pavers, improvements in landscaping, drainage and external power as well as other property repairs and upgrades.
For more information on Vickery Village, visit http://www.vickeryvillageshops.com
About Autism Speaks:
Autism Speaks is the world's leading autism science and advocacy organization. It is dedicated to funding research into the causes, prevention, treatments and a cure for autism; increasing awareness of autism spectrum disorders; and advocating for the needs of individuals with autism and their families. Autism Speaks was founded in February 2005 by Suzanne and Bob Wright, the grandparents of a child with autism. Mr. Wright is the former vice chairman of General Electric and chief executive officer of NBC and NBC Universal. Since its inception, Autism Speaks has committed more than $525 million to its mission, the majority in science and medical research. Each year Walk Now for Autism Speaks events are held in more than 100 cities across North America. On the global front, Autism Speaks has established partnerships in more than 60 countries on five continents to foster international research, services and awareness. To learn more about Autism Speaks, please visit www.AutismSpeaks.org .
About Autism:
Autism, or autism spectrum disorder, refers to a broad range of conditions characterized by challenges with social skills, repetitive behaviors, speech and nonverbal communication. We now know that there is not one autism but many subtypes, and each person with autism can have unique strengths and challenges. Most are caused by a combination of genetic and environmental influences, and many are accompanied by media issues such as GI disorders, seizures and sleep disturbances. The Centers for Disease Control and Prevention (CDC) estimates 1 in every 68 children is on the autism spectrum.