Girl's Night Out at Glazed & Fired
We just wrapped up our first Fall GNO Event at Glazed & Fired and already the buzz is about what's coming up the rest of this year!  As a reminder, we are at Glazed & Fired the second Thursday of every month through December!  And these next three events will be popular ones!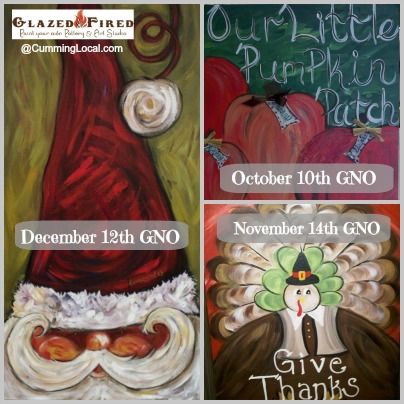 Thursday, October 10th – Pumpkin Patch Painting, Desserts & Giveaways  (REGISTRATION NOW OPEN)
Thursday, November 14th – Give Thanks Painting, Appetizers & Desserts, Swag Bags & Giveaways
Thursday, December 12th – Santa Painting, Desserts & Giveaways
Event Details:
Time:   All events begin at 6:30pm – please arrive approximately 15 mins in advance.
Cost: $30* (includes private party event & descriptions above)
Location: Glazed & Fired – 435 Peachtree Pkwy, Cumming GA 30041
Registration: Call Glazed & Fired to reserve your spot with payment – 678.208.6096.
NOTE:  Registration for each GNO will open THIRTY DAYS prior to the event date.
*This is a discounted rate for the Cumming Local events, courtesy of Glazed & Fired.  Space is limited and all events are expected to sell out!!  So book EARLY!!
October Co-Sponsors:

Glazed & Fired has so much going on these days. Whether you pop in to paint a pottery piece, schedule a private canvas party, take a "Mommy & Me" class, register the kids for a Kid's Workshop, host a birthday party, or take advantage of other fun events on the Glazed & Fired Calendar … there is always something going on!
Glazed & Fired
435 Peachtree Pkwy, Cumming GA 30041
Phone: 678.208.6096
Like Glazed & Fired on Facebook
Visit Glazed & Fired Online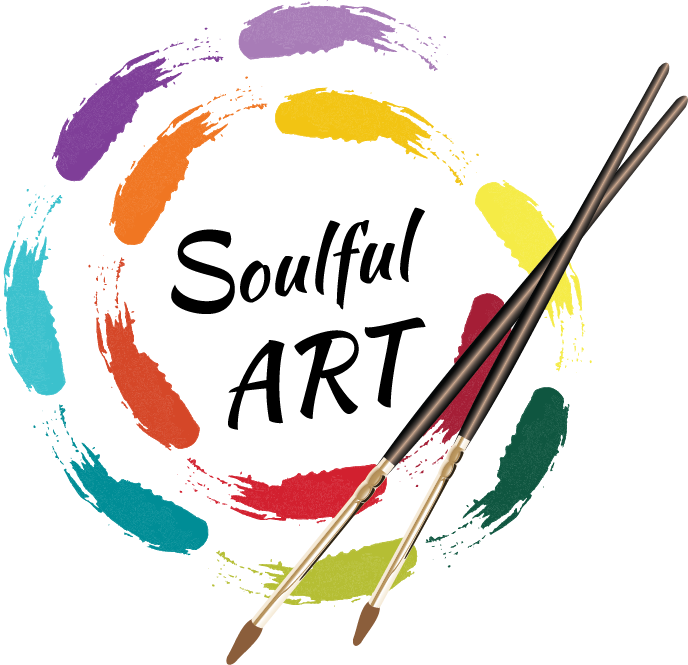 Soulful Art is the business of Lead Artist, Jeanne Matey – she guides us at each GNO event as we create our Masterpieces.  But when not teaching, she's busy creating custom artwork & murals for your home, office or business.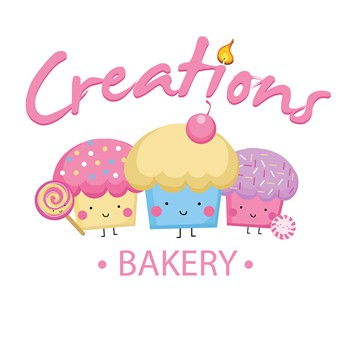 Creations Bakery specializes in custom cakes for all occasions, handmade chocolates, cupcakes, cookies and many other treats!  They work with each customer to create a unique and perfect design!
During the October Girl's Night Out Event, Creations will treat our ladies to some Chocolate Spice Pumpkin Cookies, Molasses Cookies, and some Pumpkin Spice Cupcakes with Cheesecake Center – YUM!
Creations Bakery
101 Meadow Drive, Cumming GA 30040
Phone – 770-887-4944
Like Creations Bakery on Facebook  |  Visit Creations Bakery Online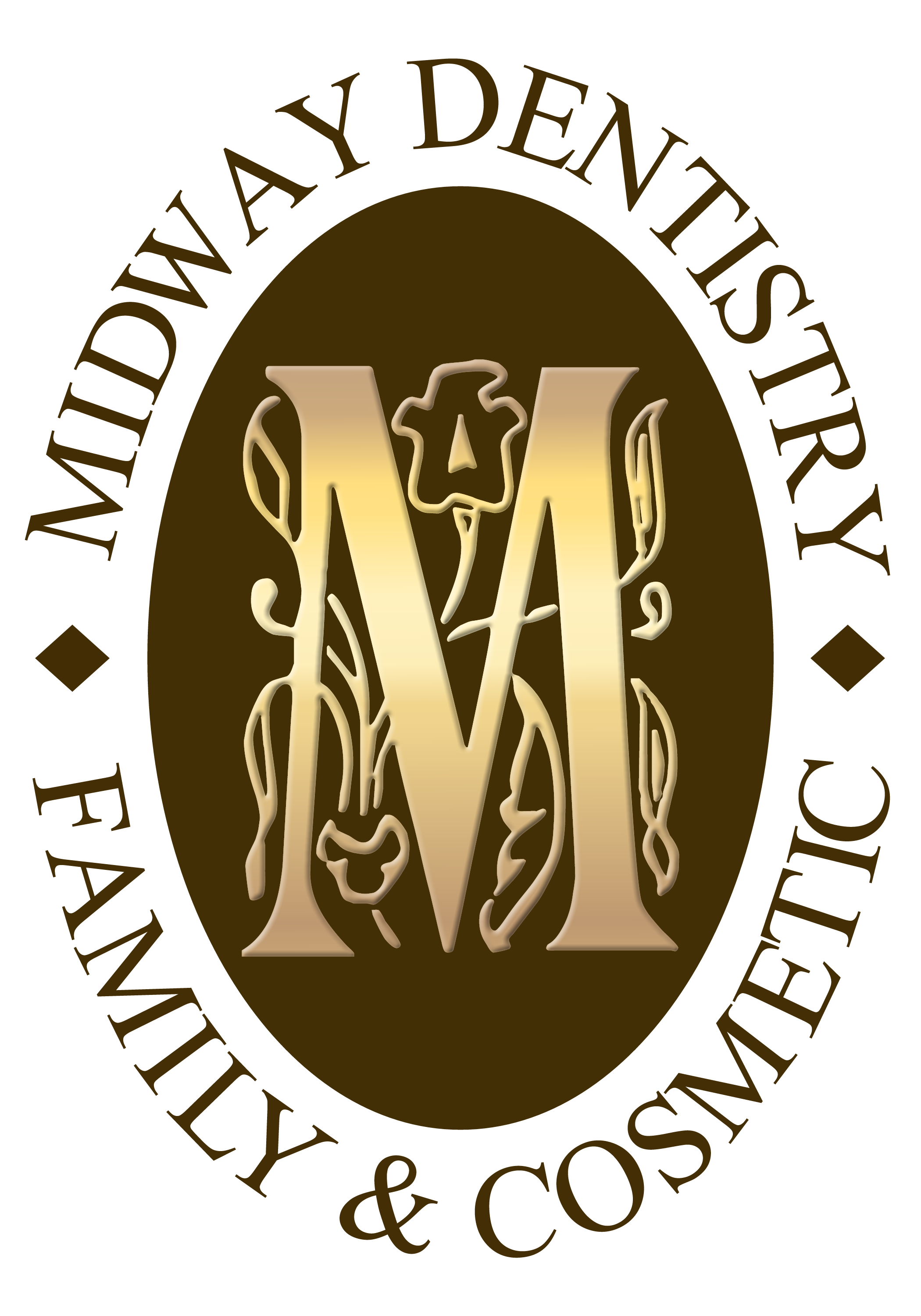 Midway Family & Cosmetic Dentistry's priority is to deliver quality care to informed patients in a comfortable and convenient setting.  For the October GNO Event, Midway Family will be providing our ladies with drinks and non-alcoholic beverages.  You'll have an opportunity to meet some of their team during the evening too!
Midway Family & Cosmetic Dentistry
4928 Atlanta Hwy, Alpharetta GA 30004
Phone – 678-393-1868
Like Midway Family & Cosmetic Dentistry on Facebook  |  Visit Midway Family & Cosmetic Dentistry Online
Dream Dinners of Cumming helps families gather around the dinner table by making preparation and assembly easy!  They really do put the "dream" in dinner planning!  They're providing a giveaway to one lucky GNO attendee.
Dream Dinners of Cumming GA
539 Lake Center Pkwy, Cumming GA
Phone – 770-887-4141
Like Dream Dinners of Cumming on Facebook  |  Visit Dream Dinners of Cumming Online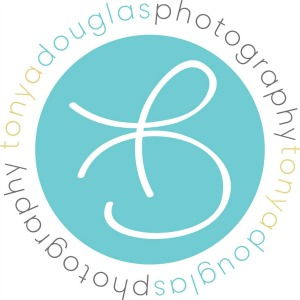 Tonya Douglas Photography provides beautiful photography services for families, children, babies, weddings, engagements, and all those special moments in our lives!  Tonya is graciously providing an awesome giveaway to one lucky attendee of our October event.
Like Tonya Douglas Photography on Facebook  |  Visit Tonya Douglas Photography Online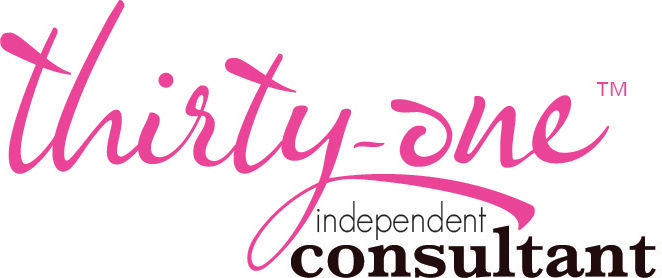 Thirty-One Independent Consultant, Staci Brown is local to Cumming & Forsyth County and would love to help you throw a 31 Party, find the perfect gift for someone, or both!  Host a party and purchase lots of gifts with all the credit you can earn!  She is providing one lucky October GNO attendee with a great gift!
Shop 31 with Staci's Online Store
Giveaway & Swag Bag Sponsors:
We have already lined up LOTS of great sponsors for our upcoming events.  If you own a local business and are interested in exposure to our awesome Cumming Local readers and GNO attendees, email us – info@cumminglocal.com for all the details.
To Register:
Space is limited and should be reserved in advance.
To reserve your spot and register for any event, please call Glazed & Fired at 678.208.6096.
NOTE:  Reservations will open 30 days prior to each GNO Event date. Payment will be accepted over the phone to reserve your spot!
We hope to see you at one of these upcoming GNO Events!