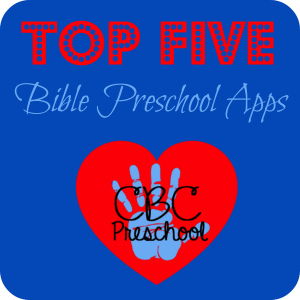 Top Five Bible Preschool Apps from Cumming Baptist Church Weekday Preschool
I don't know about you, but my kids love technology. And the iPad is one of their favorite toys to play with. Now of course, I try to limit it to a small amount of time. There are so many apps out there for kids to download. If you are like me, you want to download apps that are teaching them something.
I'm so thankful I could reach out to the preschool directors Dana and Heather at Cumming Baptist Church Weekday Preschool for some suggestions. I asked them what the best apps to teach Biblical truths would be. And they gave me a TOP FIVE list.
These are in no particular order:
YouVersion Bible App for Kids: Through interactive adventures and beautiful animations, kids explore the big stories of the Bible. The Bible App for Kids is a delight-filled experience designed to encourage kids to return again and again. It's the beginning of a lifelong love of God's Word.
The Beginner's Bible: With Bible characters you can touch, coloring pages, puzzles, and games, this special iPad edition of The Beginner's Bible brings God's Word to children ages 2-6 in an engaging and interactive way.
The NIV Adventure Bible Memory HD: Do verse scrambles by filling in the blank, choose easy/medium/hard, and earn cool prizes like adventurous pictures and sounds. Even record your own voice reading your favorite verse.
Gospel Puzzles 123 Preschool Game: Now your kids can have fun learning basic counting, number recognition and The Gospel all at the same time! This App helps teach counting of numbers 1-12 with each number used to teach your kid's a Biblical Truth.
The ABCs of God: The ABC's of God' allows your child to interact with the alphabet (both upper and lower case) using all three learning styles (visual, auditory, and kinesthetic), all the while learning about who God says He is from His Word!
I hope that you find this information helpful. The preschool program at Cumming Baptist Church currently has registration open. If you are looking for anything from a Mother's Morning Out to 4k program, they have it available. The weekday preschool of Cumming Baptist Church exists to provide a safe, loving, Christian environment and to nurture the whole child spiritually, physically, academically, emotionally, and socially.
---
More About Cumming Baptist Church Weekday Preschool: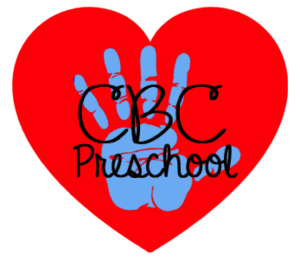 Cumming Baptist Church started a weekday preschool this year and it has gone wonderfully! There are some amazing teachers and students already registered for next year.
Registration for the 2016-2017 school year is currently open! They have openings in the Mothers Morning Out, 2k, 3k, and 4k programs. There are 2-day up to 4-day options available. Registration forms can be found by clicking here.
If you have additional questions about the program you are welcome to contact the preschool directors,
Dana Stewart and Heather Otwell, at 770-744-5762 or preschool@cummingbaptist.net.

Connect with Cumming Baptist Church Weekday Preschool: