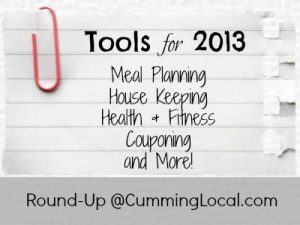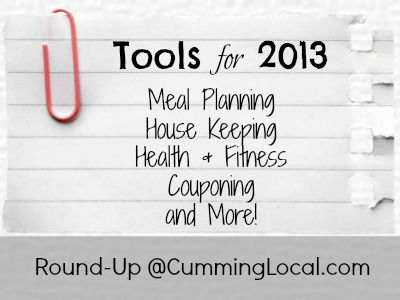 We're excited to continue our "Tools for 2013″ Series where we're sharing some of our favorite tips and tricks on a variety of different topics. To check out all other posts in this series, click here.
Healthy Cooking:  Green Plate Rule

If you were to follow me (or really most anyone) on Pinterest, you would likely find a board (or several boards) devoted to food & various recipes.  There is something about good pictures of pretty food.  It makes me want to pin.  It makes me want to cook.  It makes me want to eat.  Unfortunately, there's a problem with so many of the pins on my boards – they don't fit with the way I'm trying to cook for my family in 2013.  And they might not fit with yours either.
If you're paying attention to food labels & ingredients this year, then here's my tip – surround yourself with recipes for healthy cooking – with good ingredients!    If you've been following since Fall of last year, you may remember when I shared one of my new / most favorite food blogs with you – Green Plate Rule.
I  love the site not only for the great recipes, but also for the background information – the "what & the why".  She focuses on clean eating with simple recipes, finding clean products at the store and lots of smoothies recipes too.
Some of my favorite blog posts & recipes:
Maple Roasted Sweet Potatoes – These have fast become a new favorite side dish!
No Bake Chocolate Pumpkin Pecan Bars – I made this over the holidays – delicious!
Homemade Healthy Granola – Again, super easy and great tasting!
My Pantry – I just restocked all the basics & used this as a great guide.
"Nutrition" – This section is full of posts, but seriously – all are a must read.  Read them all!!
And if you're tempted to skip posts in the "Nutrition" section, definition don't skip this one – "From Processed Food Junkie to Real Food Junkie" or "Letter on Artificial Dyes".
Green Plate Rule is authored by a local resident, Victoria.  She's very active in the community through running with the Total Running group, a local trail running group, Moms RUN This Town, and she recently started cycling, thanks to Reality Bikes.  But she's told us that her greatest commitment in the community is with Team Dutch Monkey – Fighting Blood Cancer.
If you're beginning this year, some-what interested in or a veteran at clean eating, I'm sure you'll enjoy following the Green Plate Rule as much as I do!
Connect with Victoria & Green Plate Rule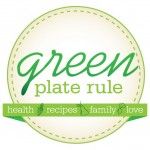 Green Plate Rule Online
Like Green Plate Rule on Facebook
Follow Green Plate Rule on Pinterest
Follow Green Plate Rule on Twitter