Things To Do in Forsyth County for Thanksgiving
1. Restaurants open on Thanksgiving Day:
We did a quick Facebook poll for this and here is what we found out –
We'd love to keep adding to this list.  So please comment and let us know if we are missing a place that's open on Thanksgiving Day.
2.  Shop for a Christmas Tree at Bottoms Christmas Tree Farm: This wonderful tree farm opens on Thanksgiving Day. The will have Christmas Tree Shopping and family farm fun.
3. Go to Kinsey Family Farm: They will be open the day before and the day after Thanksgiving. This farm offers a hayride, catfish feeding, lots of Christmas trees (including the option to cut down your own.), and much more!
4.  Bowl Together:  Stars & Strikes is having an unlimited play promotion all Thanksgiving week. It's $16.99 from open-5pm and $18.99 from 5pm-close.   Click here for more information.
5. Go to a Thanksgiving Story Time at the Library: We have lots of options for you to chose from during the week of Thanksgiving. There will be stories read, a puppet show, songs, and much more! Click here for more information.
6. Thanksgiving Art Camp: Miracle Pottery is having a camp 11/23-11/25. The kids can do pottery, sculpture, and painting. Click here for more information.
7. Volunteer Together as a Family:  Cumming First United Methodist church is in need of volunteers for their FREE Thanksgiving meal for the community. You can sign up here.
8. Send the Kids to a Sports Camp: i9 Sports is having a week long (except for Thursday) camp featuring several sports. Click here for all the details.
And be sure to check out a round-up by our friends at Field Trips with Sue for some more ideas in the Atlanta area.
Note – we will continue to add to this list! Keep checking back in. And as always if we are missing anything, please let us know!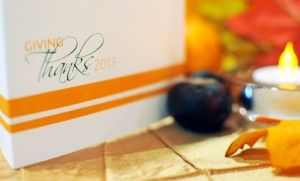 Happy Thanksgiving!