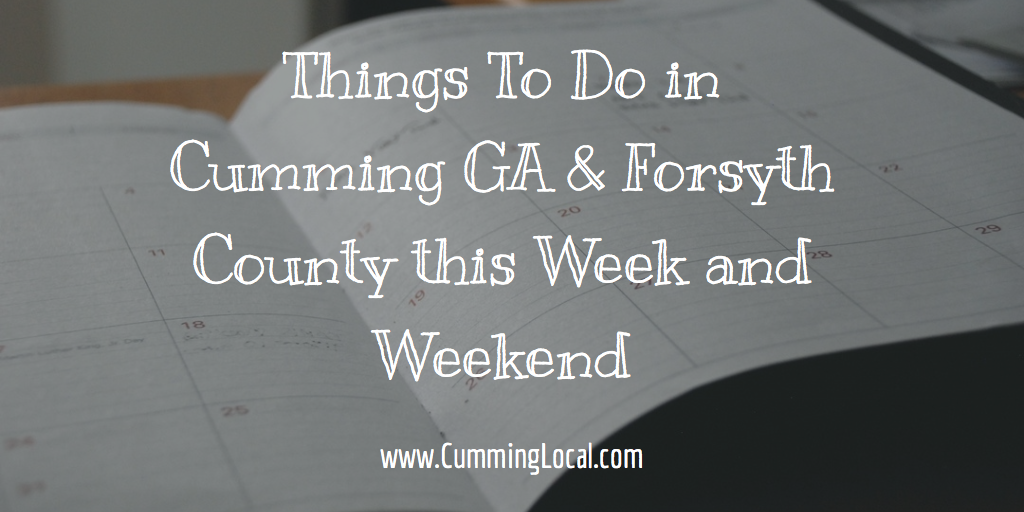 Things to Do in Cumming GA This Week and Weekend – December 19th
Here's what is going on in Forsyth County this week…
MONDAY


TUESDAY
WEDNESDAY
THURSDAY
FRIDAY
SATURDAY
SUNDAY
Deals and Giveaways:
The best way to make sure don't miss anything is to be subscribed to the Cumming Local Newsletter. Click here to subscribe.
Holiday Events: If you have something that's open to the community, please let us know about it. You can do that by Submitting an Event to our Calendar or Submitting a Press Release.
Play Local, Eat Local, Shop Local, Stay Local…Becoming More Local
Disclosure: We do our best to provide accurate, useful information about events, activities and small business within Cumming & Forsyth County. Information (including times and locations) is gathered from various sources including press releases, Facebook postings, signs around town, event submissions and word of mouth. We attempt to confirm details before published. It is possible that details change or we are given inaccurate information. Whenever possible we link our articles to the source or information provided and strongly urge you to confirm details before you go. Cumming Local is in no way responsible for any problems that occur while participating in activities recommended on this site or for any errors & omissions.