Stitch Fix, The Personal Stylist
What is Stitch Fix? Stitch Fix is the personal style service for men and women that evolves with your tastes, needs and lifestyle. It's super easy to use! All you have to do is set up an account, take a style quiz, and schedule your order. There is a $20 charge to create your order of 5 items. They are mailed to you and then you decide what you want to keep. And the $20 you paid goes towards what you buy.
The average item ranges around $55. Some will be less and some will be more.
If you are a brand loyal person, this will expose you to many new brands. Stitch Fix works with over 250 labels of established and up & coming brands.
Is Stitch Fix just for women? No way! They provide styling and clothes for women (petite, average, plus, and maternity) and men!
To get started, click here!
Give The Gift of Personal Style

This would be a GREAT holiday gift idea for mom, grandma, teacher, etc. in your life!
Click here to give the gift of personal style


More About Stitch Fix: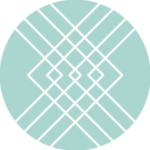 Stitch Fix is the online personal styling service for busy women. Founded in 2011 by Katrina Lake, whose fashionable sister served as her own personal stylist, Stitch Fix was inspired by the opportunity to create a truly personalized shopping experience. Thanks to a brand-new retail model that blends technology with expert Stylists, it's now effortless to find clothing tailored to your taste, budget, shape & lifestyle.