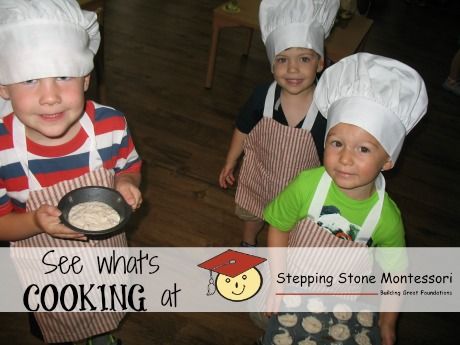 Cumming Local is thankful for our advertisers as they help keep our website current and up to date for you!  We're excited to partner with Stepping Stone Montessori and introduce to you their programs and offerings.  Make sure you use the links and contact information provided to follow up with Stepping Stone Montessori and as always, be sure to mention you heard about them through Cumming Local!
Sponsor Spotlight:  Stepping Stone Montessori
Stepping Stone Montessori opened its first Campus in Forsyth County early this year and now is ready to open another Campus in Suwanee this August.
Both campuses operate as authentic Montessori schools with serenity and engagement through its classroom and outdoor environments, giving children an optimal learning experience and parents ultimate confidence in their choice of early education, faith in the school's leadership and peace in the knowledge that their child is in a good place.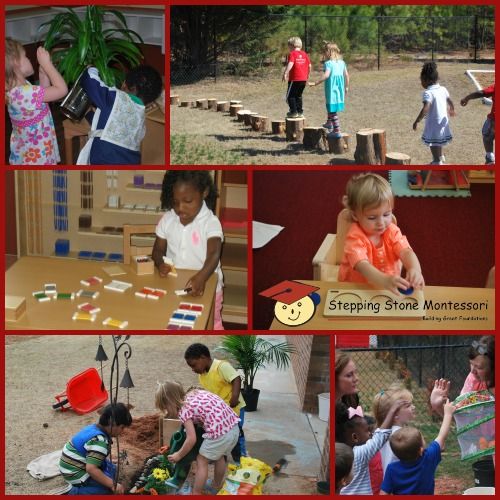 Ages served:  Infant classes (6 weeks to 15 months), Toddler classes (16 months to 3 years) and Primary classes (3 years – 6 years). They also have an after-school program for neighboring elementary and middle school children.
The Montessori approach and SSMS understand that children learn through natural curiosity, exploration, and experience. The school believes that children working freely and independently, at their own pace, is how to best lay the foundation for all future academic and life possibilities. Lessons are introduced to the children based on the guide's observations for readiness, after which the child may choose the lesson independently as often as he/she likes, allowing for repetition and mastery. Children are also given lessons on Grace and Courtesy to support their place in society.
Stepping Stone Montessori School has an amazing outdoor environment where children plant herb gardens, flowers and vegetables, allowing them to discover the wonders of nature and the source of their food.


Open House Events & Offers:
Both Campuses are hosting Open Houses in July. Please call to find out more about the dates when these will be hosted.
For enrollments in July and August the following 2 offers are being gives:
FREE Registration ($200 value)
Two weeks of tuition free upon payment of the first 6 months.
Connect with Stepping Stone Montessori School:
Online:  Visit the website for other program and admissions information – www.steppingstonemontessori.com
Phone:   770-205-0317
770-205-0317 (Cumming) or 770-614-4310
770-614-4310 (Suwanee)
Facebook:  LIKE Stepping Stone Cumming   |  LIKE Stepping Stone Suwanee