Sponsor Spotlight:  Orangetheory Fitness Cumming GA



There's a new state of the art fitness studio coming to town!  Have you heard?  Orangetheory Fitness is making a splash in Forsyth County and we're excited to share all about it with you!


What is Orangetheory Fitness?
Orangetheory Fitness is a total body workout – you'll get cardio, strength and power training during each workout session through a variety of exercises & equipment.   Each workout session is led by a Professional Fitness Coach so you'll never be at a loss for "how" to exercise – but rather you'll be guided, encouraged & motivated throughout its entirety!
What makes Orangetheory different?
During a workout, everyone wears a heart-rate monitor for tracking.  This tool will help both you & your Coach know exactly how hard you're pushing yourself to best maximize your workout & make sure you don't over train or under train.  I absolutely LOVE this idea!!   Better yet, the workout results can be emailed to you and you can even wear the heart monitor for workouts at home to continue keeping track of your progress!
Are you ready for results?
The Orangetheory Fitness studio is results driven & that's just what they're motivated to get for you.  Your workout will never be the same but yet it's tailored – so whether you're currently a couch potato, a 5-star athlete or somewhere in between, Orangetheory is ready to help you get the results you're looking for.  And with workouts available from 5am to 9pm, you're sure to find a session that can fit your schedule!
So what are you waiting for?
Connect with Orangetheory Fitness Studio in Cumming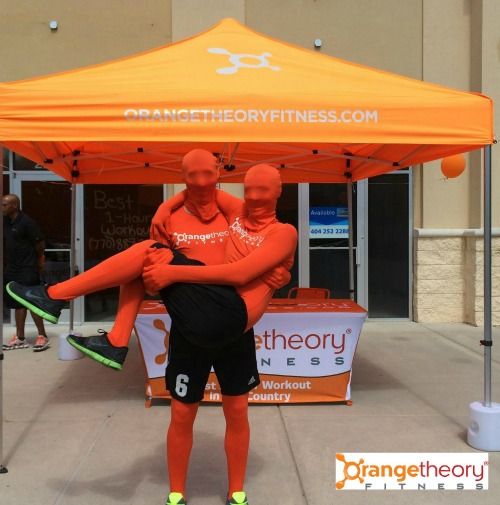 Orangetheory is currently signing up members at reduced rates.  Doors will open for the first workouts soon, but now is the time to sign up before rates increase next month!  Stop by the Orange tent at Cruse Marketplace (Buford Hwy & Samples Road) for more information.
Cruse Marketplace
1735 Buford Hwy, Suite 310
Cumming GA 30041
Phone:  770-887-2223
770-887-2223
Like Orangetheory Fitness Cumming on Facebook
Visit Orangetheory Online to Learn More