Cumming Local is pleased to spotlight our website Sponsor – North Georgia Vein Institute.   We've enjoyed learning more about their facility and services and hope you do to.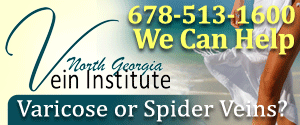 Sponsor Spotlight:  North Georgia Vein Institute
For the last couple of months, I've had the pleasure of getting to know some of the team at North Georgia Vein Institute in Cumming, GA.  And I have very quickly picked up on one thing – they are wealth of information when it comes to the treatment of varicose & spider veins!
I have spider veins – I've had them for many, many years.  I've actually been to two practices over the years for consultations about having the veins treated, but honestly I left each of them unimpressed, unsure of what was involved and somewhat scared too!!  However, I recently sat down with Barbara Smart, manager of North Georgia Vein Institute and I can honestly say I left knowledgeable about the process and excited to one day (hopefully soon) get treatment!  She actually explained the process from start to finish in a way that was understandable – in real language – not all doctor talk!   I was very thankful for that.
In fact, she told me later that she probably told me much more than I ever wanted to know, but it's because she really enjoys working with the services they provide – she enjoys her work & what she does!   But that attitude seems to go through the entire team – it's how North Georgia Vein wants to run their practice in general – they want to be personal, take the time to take care of you.  So you don't feel like a number or file chart.  And they know they're helping people in the process!

Do you have spider or varicose veins?
If you have spider or varicose veins, you can easily check out what North Georgia Vein has to offer – through their free consultations & screenings.
In a Free Vein Screening, a basic visual screening is done and a medical history is taken by a nurse or medical technologist to help determine possible causes of the problems you are experiencing.  A detailed discussion takes place addressing your concerns and issues. Then a brief ultrasound scan of the legs is done. This will determine if you have venous insufficiency.
Based upon these preliminary findings the team at North Georgia Vein will help you determine next steps.  And more times than not, those next steps involve insurance.  Approximately 97% of their patience have procedures that are paid for by insurance.  North Georgia Vein will help with that entire process – from pre-certification to possible appeals, and making sure you understand your benefits, co-pays, and co-insurance.
Not only will you receive support from the business side of things, but most importantly you'll receive treatment under the care of Dr. Peter Wrobel – a skilled physician experienced in diagnosing and treating vein disorders for 18 years.  Whether you suffer from spider or varicose veins due to heredity, obesity, or your profession, Dr. Wrobel has studied all types of diagnosis and care.  Through his practice he's committed to "renewing the way you look & feel"!
Schedule a FREE Consultation & Screening:
Contact North Georgia Vein Institute to schedule your free vein screening on one of the follow upcoming dates:
Friday April 19th & Saturday April 20th
Friday April 26th
Fridays, May 3rd , 10th , 17th & 24th
Saturdays, May 4th, 18th
Take Advantage of the Wellness Facility:
While you're there, be sure to check out all the other great Med-Spa services that you can receive under the same roof!  From BOTOX and JUVEDERM® to esthetician services like facials, microdermabrasion, body scrubs, massages and even weight loss and chiropractic services under Dr. Michael Klein – the facility has everything you need to help you look & feel your very best!
And it's perfect timing to take advantage of these Spring 2013 Specials:
Botox – normally $12 unit is $9.50

Juvederm – normally $425 is $375

Sclerotherapy – normally $300 is $149

Custom Facial – normally $90 is $65

HCG Weight Loss Program – normally $699 is $499
Connect with North Georgia Vein Institute: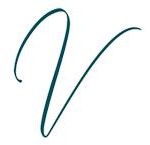 North Georgia Vein Institute
2950 Buford Hwy
Cumming GA 30041
Phone:  678.513.1300
Visit North Georgia Vein Institute Online
Like North Georgia Vein Institute on Facebook

{Sponsored Post – North Georgia Vein Institute is a Cumming Local Website Sponsor}