Sponsor Spotlight: About Jenny Reed – Travel Specialist
"Twenty years from now you will be more disappointed by the things you didn't do than by the ones you did do. So throw off the bowlines, sail away from the safe harbor. Catch the trade winds in your sails. Explore. Dream. Discover." – Mark Twain
Exploring the world around you is supposed to be fun. All aspects of it – before, during & after. Don't you hate how busy and difficult it can be to get everything ready just to go on your adventure? There's so much that has to be done, that only you can do.
But have you ever considered delegating the one aspect of your travel planning that can be left to a professional? A travel expert. That's where I can help!
To say travel is a passion of mine is an understatement. I love what I do! Along with childhood adventures, I've taken over 45 cruises and traveled the world as well in the last 22 years and been in business over 14 years now.
While my specialty is cruising, I plan all types of travel including Disney vacations, all-inclusive vacations, escorted tours, honeymoons, corporate meetings, and destination weddings. I am also a former Disney Castmember , Authorized Disney Vacation Planner and an annual Disney pass holder. I was pixie dusted at an early age!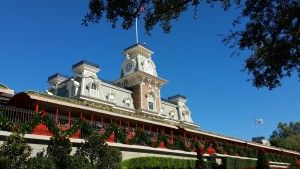 So why use a travel planner? I often get asked this and here is a few reasons – a few are surprising:
My planning services are complimentary – no service fees!
I provide up-to-date product knowledge and timely promotions
I offer weekly deal via email and special promotions on my Facebook page
I give unbiased information
I've traveled the world to be able to give valuable advice
I do the research and take care of the booking process
I offer top-notch customer service
Should things go wrong I am your personal advocate!
I don't sell travel, I advise wisely
The internet isn't certified … I am!
One of my favorite services is helping you find the best deals that make sense for your trip. I sort through all the specials out there and pass along only those that are great for you and your family.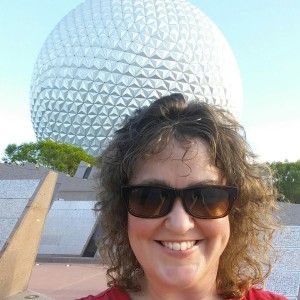 When you take a vacation somewhere, especially for the first time, it's natural that you'll have lots of questions. I am not just an order taker or a random online booking engine… I'll answer any questions before, during and after your trip. And what about those unexpected events? Maybe a missed connecting flight or a hurricane dampens the plans of your cruise? If anything unexpected happens on your trip, there's no waiting on hold for hours. You get a direct line to me and I can help quickly sort out a solution.
Working with an experienced travel planner is more than just finding a great deal, it is about trusting someone who is an expert (and passionate) in their field to help you plan your hard-earned vacation so that all you have to worry about it what to pack. I hope you will give me the opportunity to help!
Special Offer for Cumming Local Readers:
Don't forget – If Disney is on your list for your 2016 summer or fall break or even in 2017, as an Authorized Disney Vacation Planner Jenny has a special offer for Cumming Local readers – a $25 Disney Gift Card for any Disney package booking of 4 nights or more made by December 31, 2016 (travel can be for 2017).
And don't forget – there is never an added service fee when using Jenny's travel services. It is no more expensive to have her research (based on your criteria) and book your perfect vacation through her agency! Vacations are supposed to be relaxing – right? So make them relaxing from the very beginning!
---
Jenny Reed – Our Cruise Planner
Jenny Reed has been traveling the world since she was a little girl. She turned her love for travel into her own business over 14 years ago. From cruises to escorted tours to customized travel plans, Jenny has helped her friends, family and clients in the Cumming area and nationwide take the vacations of their dreams. She shares her passion for travel with her customers and does not charge a service planning fee. For Jenny, the best part of her job is creating travel plans so people can escape their busy lives even if it's just for a little while!


Connect with Jenny:
Email – Jenny@OurCruisePlanner
Website | Facebook  | Twitter
Phone – 678.947.5115