South Forsyth High School Character Breakfast On Oct 20th
South Forsyth High School's DECA chapter is hosting a character breakfast with pancakes and activities to support a local charity, Bert's Big Adventure. All profits will be donated to the charity in efforts to send children with terminal and chronic illnesses to Disney World.


This event will take place at Haw Creek Elementary School on October 20th, from 9-11am. The cost for the event will be $10 per child at the door. Parents and children under 2 are free with paid siblings. In addition to a pancake breakfast, there will be activities and games for children of all ages. Around a dozen of the most popular princesses, Jedi, and other fairytale characters will be in attendance to meet, color, and play with the children. If children want to be transformed into a prince or princess of their own, magical makeovers will be provided for $5, with full hair and makeup.


South Forsyth DECA would like to recognize the community members and local businesses who will be supporting the event, and we encourage families to support these charitable businesses. The Bach to Rock Teacher Band will be playing magical music throughout the event. Other sponsors for the event include Dream Dinners, i9 Sports, Card my Yard, Da Vinci's Donuts, Pinspiration, and Rachel Dodd Photography.
Find the event on Facebook for more information and reminders about this event. The entire South Forsyth DECA community hopes that any family with small children will attend to support this incredible cause.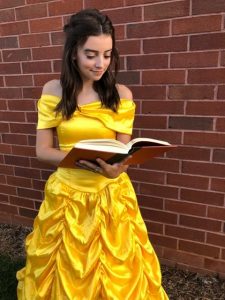 ---
Bert's Big Adventure is an organization established in 2002 by the radio show "The Bert Show." The charity supports children with terminal and chronical illnesses by fully funding a trip for them and their family to enjoy a vacation at Walt Disney World. These families are often too busy and need to focus on other things, which leaves them no time or funds for a family vacation, which is where the organization comes in. The charity creates a community of families who are bonded through their shared experiences who create memories to last a lifetime.