Shop Local This Year
A Message From The Cumming-Forsyth Chamber of Commerce
Since the inception of the Cumming-Forsyth County Chamber of Commerce in 1954, the purpose has remained the same; increase prosperity and promote a better community life for all. Their organization continues to be the leader in economic development, advocacy on issues of interest to business and engaging business leaders to ensure the long-term economic health of our community.
Cumming Local has partnered together this year to encourage you to shop local this year! We have several businesses to highlight this year. But we hope that you will choose to purchase your holiday gifts locally this year!
When you support a small, local business – you are supporting someone's dreams!
---
Parsons Gifts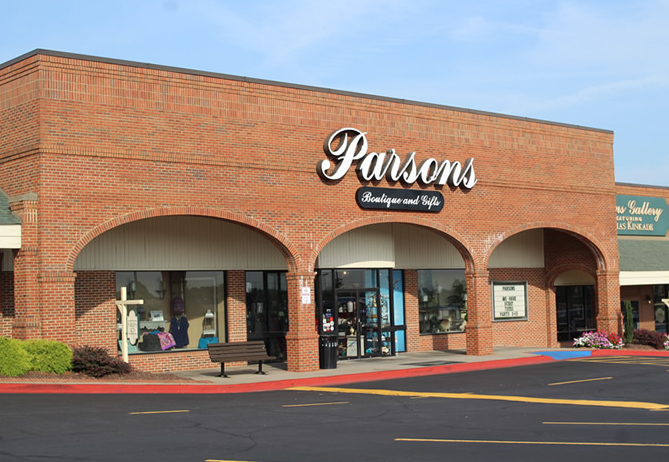 Parsons Gifts has been open for business in Cumming since 1946. The original store in Cumming was on the square and was a general store with groceries, hardware, farming supplies, dry goods, etc. Parsons remained on the square until 1982 when it was completely destroyed by fire, shortly after being completely remodeled. It was reopened in Tri-County Plaza and was there until 1990 when it was relocated to Lakeland Plaza.
It is still family owned and operated by the grandchildren of the original owners, Kate and Calvin Parsons. Gary and Cris Willis, and, Kay and Mike Montgomery, all work in the business. The Parsons family has been successful and stayed in business because they haven't been afraid to change and update with the times. Parsons has always strived to carry unique merchandise. Some of the customers' favorites right now are the extensive selection of Brighton, Pandora along with Ladies Clothing and other jewelry lines. Also, Parsons Buyers have a great eye for decorative accessories for your home. Parsons carries a nice selection of home décor items along with a wonderful selection of gifts for all ages. The Christmas Village displays are a big hit with customers, and Parsons Specialty Chocolates will keep you coming back to Parsons week after week!
Parsons carries a large selection of Christmas gifts and decorations each year. There is a 5,000 square foot Shoppe next door to the main store that features Garden Décor Feb to Aug. This store is then converted to Parsons Christmas Shoppe that opens each year in Sept. Parsons is known to have some of the most beautifully decorated Christmas trees in the Atlanta area. Christmas is definitely a great time to shop at Parsons!
Parsons Gifts: Website | Facebook
Location: 525 Lakeland Plaza Cumming, GA 30040
Phone: 770-887-9991
---
The Collection at Forsyth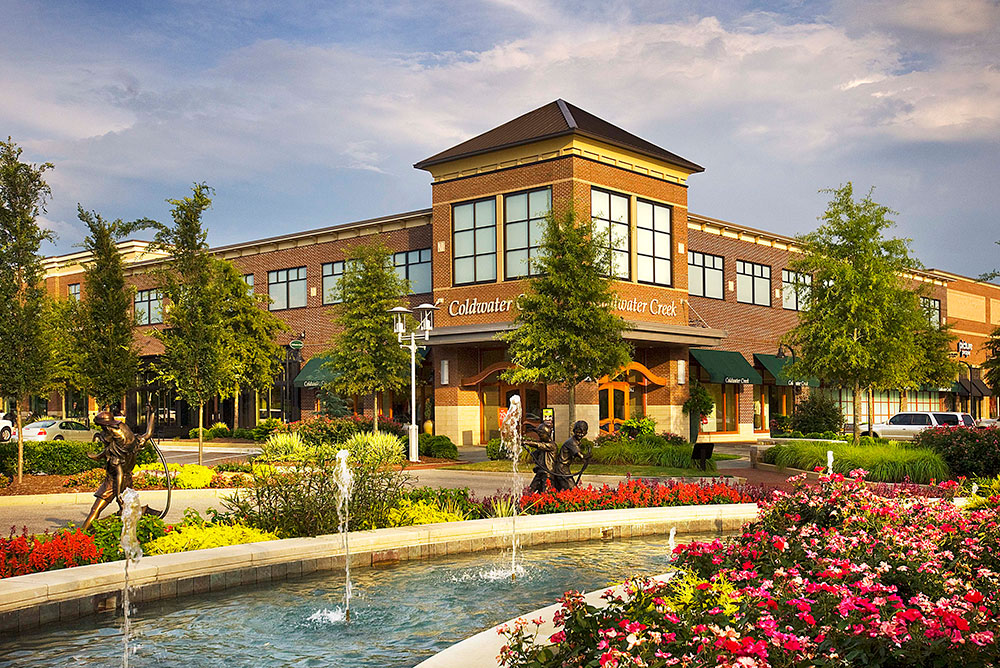 Are you aware that the Collection has over 90 places to shop local at? Check their shopping directory at any time to look over the businesses located in the Collection at Forsyth.
The Collection at Forsyth is an outdoor lifestyle shopping destination in Cumming, Ga. Owned and managed by CORE Property Capital, The Collection at Forsyth features a variety of premier national retailers, restaurants and a movie theater, as well as specialty local stores and eateries.
In the Collection at Forsyth, you will find unique stores like Gibson Company. Gibson Co used to be located in the sweet little house next door to Browns Bridge Church. They moved to the Collection to have a bigger location. If you haven't been in lately, I highly recommend it. Such a unique and fun store to walk through. And believe me, you will walk out with buying something. Everything in there is awesome!
The Collection at Forsyth: Website | Facebook
---
Vickery Village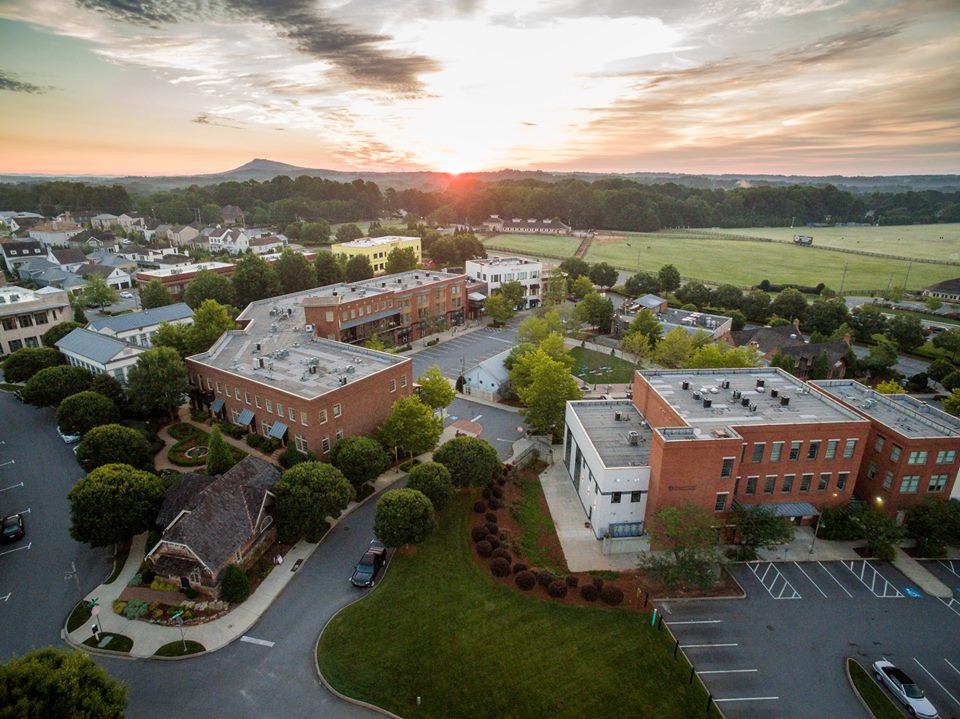 I'd love to invite you to dine, shop and play at Vickery Village! You can enjoy one of the many fine restaurants, shop with the local merchants and bring the whole family to any of their free outdoor events in the Village Green. Housed in classic architecture surrounding a charming courtyard, Vickery Village is home to 200,000 square feet of retail, restaurant and office space.
The tenants include top restaurants representing many types of cuisine, an award-winning craft brewery, healthcare providers, local boutiques, a creative arts space as well as hair and nail salons.
On a typical day, friends meeting for coffee at Nido, people crafting at Pinspitation, and local residents enjoying a local craft beer from Cherry Street Brewing Coop.
On the weekend, you can enjoy live music at many of our restaurants, dine inside or out on the patio, craft with friends at Pinspiration, or even watch a movie outside on the big screen on selected evenings.
Please note: Vickery Village also hosts a Farmers Market. For more information on that event, head over to the Farmers Market Facebook page.
Vickery Village: Website | Facebook
Location: 5855 South Vickery Street, Cumming, GA 30040
---
We hope this encourages you to shop in Forsyth County this year! For more businesses to shop local at for the holiday, head to the Cumming-Forsyth Chamber of Commerce's Business Directory.
Happy Holidays!