Six Tips from a Pro: How to Ease Your Child's Separation Anxiety
Oh, the questions of the first day of school:
"Will I have friends?"
"Will school be fun today?"
"Will parents come to carpool on time?"
"Will I have a good snack?"
And those are from the teacher! Seriously, everyone experiencing the first day of school has questions and anxieties, especially young children and their parents. It is perfectly natural to have separation anxiety or uneasy feelings, as parents and children learn to trust another adult. The good news is that nervous mornings can quickly turn to days of calm and security.
Experienced teachers are masters of calming the nerves of parents and children. I promise that, as teachers, we spend a great deal of time brainstorming successful tactics that have helped a child enter and get involved in the classroom.
One of the best gifts you can give to yourself and your child is familiarization with the new classroom and teacher. At Pinecrest Academy, we offer several days for parent and child to come to school together to explore new surroundings and talk with teachers: Family Picnic, Meet and Greet, Pre-K Orientation, and a small divided class on the first day of school. These experiences help Pre-K students ease into a new school year.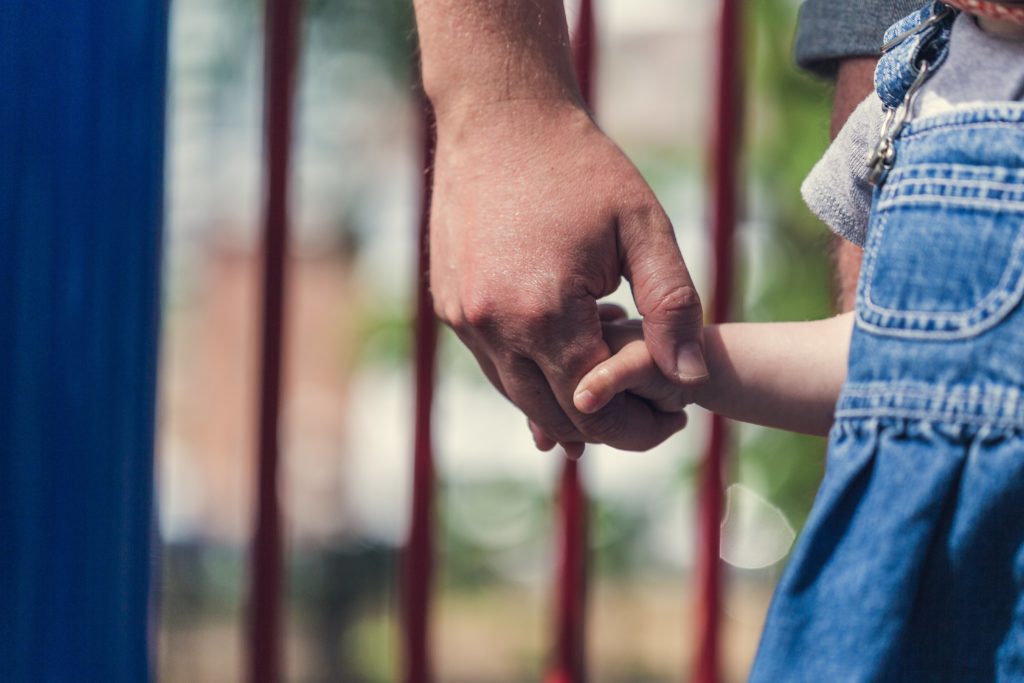 Here are other helpful hints for surviving the mornings when saying goodbye is difficult:
1. Talk to your child's teacher privately before the first morning drop-off if you think your child may struggle. Do not have this conversation in front of your child. The teacher will reassure you of how she will distract your child and get him involved with new friends.
2. Send in a small "lovey" or comfort item with your child. Trust me, teachers will appreciate that and will know how to wean your child from it. We want your child to feel safe, too!
3. Do not make "goodbyes" too long. Sometimes a goodbye routine (i.e., "hug, kiss, high five, 'Good-Bye' ") signals that it's time to go and keeps your child from asking that "one more thing" and needing another reassurance.
4. Once your child is engaged in an activity or conversation with the teacher, make your exit quick and do not re-engage with your child. While sneaking away may cause anxiety later for your child, a quick kiss and "be back soon" from across the room can allow your child to stay engaged and occupied, ready to enjoy the day.
5. Keep comments to your child positive. Let your child know how much she is loved, but refrain from telling her that you'll be sad or miss her while away from her. A child can feel guilty for causing you angst or wonder why school can make you feel bad. Instead, let your child know how excited you are to hear what she did at school when you see her very soon.
6. Never leave telling your child you will still be "just around the corner" if you're not really going to sit there all morning (which wouldn't be fun, anyway!). Just give him the assurance that your teacher will always be able to contact you and school is going to be so much fun!
More often than not, these stressful mornings are short lived and your child will become confident in coming to school in no time. However, if your child does continue to struggle after a few days, stay committed to your plan. One particular year, I had a 3 year old who took months before coming completely into the classroom when he arrived. He chose to stand in the corner between the cubbies and the hallway door with his backpack still on his back. Kudos to his parents who trusted me and knew that I was right there observing their child, giving small bits of encouragement, until he was ready for his day with his friends to begin (which really only lasted about 5 minutes!)
Above all, smile and stay strong! Your child trusts you more than anything, and if you say it's going to be great, be assured that we will make sure that it is! May God bless you and your family as we start this next school year together.
Dana Oshinski is Grade Level Supervisor and PreK Teacher at Pinecrest Academy, and can be reached at doshinski@pinecrestacademy.org.
The original blog post can be found by clicking here. 
Learn more about Pinecrest's PreK program.
---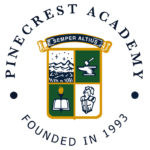 Pinecrest Academy is a private Pre-K through 12, college preparatory Catholic school located in Cumming. They have openings in their Pre-K3 and Pre-K4 program for fall 2017.
Visit their website for more information on their programs.