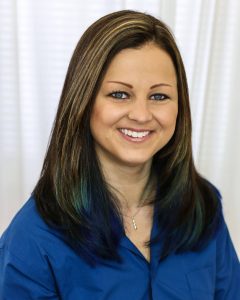 Sawnee Ballet Theatre (SBT) is proud to announce Courtney Bromwich, owner and director of Sawnee School of Ballet, will join the company as its second Artistic Director.
The announcement comes just 3 months after the 25th anniversary of the company's annual Nutcracker production. Joan Kall Stewart, the Theatre's current Artistic Director, will officially end her tenure May 1, but will continue to work with Bromwich and the Board to provide choreography for both the Nutcracker and Spring Concert productions under the title of Director Emeritus.
"I am thrilled and honored to have been invited to be the new artistic director of Sawnee Ballet Theatre," Bromwich said. "Looking forward, my goal is to continue to build on the rich legacies of classical ballet established by Joan Kall Stewart. I plan to draw on my vast experience and network of choreographers to develop and enhance the company's unique identity while expanding the presence of the company in Forsyth county and beyond."
"We are excited to welcome Courtney as the new artistic director," said John McKinnis, President of the SBT board . "This is a pivotal time for our organization, and we are confident that Courtney can build on the wonderful foundation and reputation Sawnee Ballet Theatre has already established in addition to carving out her own legacy within our organization."
Courtney began dancing at 4 years old in St. Louis, MO and has been involved in the Atlanta dance community for 30 years. Her strengths in ballet as well as tap, jazz, and modern have earned her several choreography awards, honors, and placements throughout the years. Having already graduated from Kennesaw State University with a B.A. in Business Management, Courtney later returned to KSU to further her dance education. She was the first dance major to graduate from the program in May 2010. In November 2012, she was honored to take over as the new owner and director of Sawnee School of Ballet. Over the last four years, Courtney worked along side Joan Kall Stewart to continue the same spirit and core principals that had been driving the school since its inception. She has also implemented new ideas to educate, energize, and inspire the dancers while growing their passion for dance.
Founded in 1991, Sawnee Ballet Theatre is a non-profit company housed out of Sawnee School of Ballet. The purpose of the company is to provide young people extensive dance experience and the opportunity to perform in a professional setting while simultaneously providing cultural awareness and education to the Forsyth community. Sawnee Ballet Theatre will hold open auditions for the 2017/2018 season on Saturday, May 20, 2017. For information, visit www.sawneeballettheatre.com, follow us on Instagram @sawneeballettheatre, and like us on Facebook at www.facebook.com/SawneeBalletTheatre/