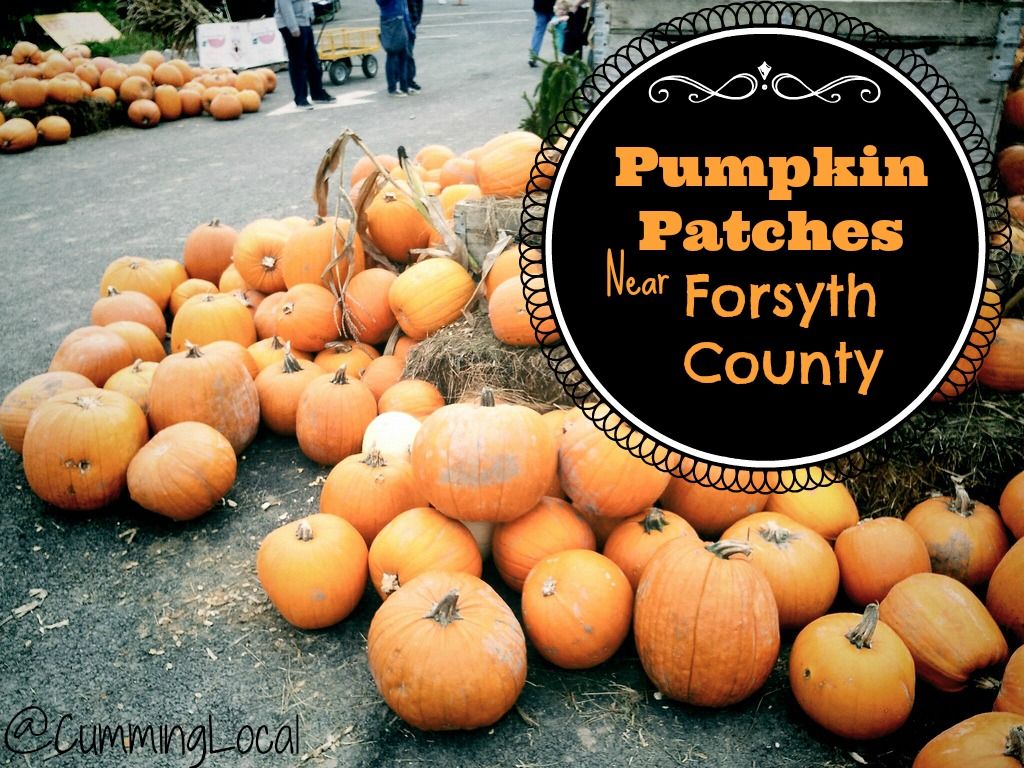 Pumpkin Patches Near Forsyth
Looking for pumpkin patches near Forsyth County?  Thinking about taking a day trip north of Forsyth and Cumming?  If so, there are plenty of fun pumpkin patches to visit. We have put together a list of some of the pumpkin patches we know of north of Forsyth & Cumming.
Burt's Farm: Located at 5 Burt's Farm Rd Dawsonville 30534. Bert's has tons of pumpkins…actually thousands! They are open 9am-6pm and they have hayrides on the weekends. You can reach them by phone at 706-265-3701 or 1-800-600-BURT.
Uncle Shucks: Located at 4520 Hwy 53E, Dawsonville 30534. Uncle Shucks has pumpkins in every shape and size. They also carry Indian corn, corn shucks, gourds, and much more! You can also visit their corn maze while you are there. Uncle Shucks is open Sunday – Thursday 10am-6pm and Friday/Saturday 10am-10pm. They can be reached by phone at 1-888-OSHUCKS or (770) 772-6223.
Hillside Orchard: Located at 18 Sorghum Mill Drive Lakemont 30552. Hillside Orchard is home to all kinds of fun – apples, pumpkins, hayrides, and much more! They are open Mon-Sat 8am-6pm and Sunday 11am-6pm. You can reach them by phone at 1-866-782-4995.
North GA Zoo & Petting Farm: Located at 2912 Paradise Valley Road Cleveland 30528. The North GA Zoo is a really fun place to take the family. For Fall, they have a Pumpkin Patch as well as Scarecrow Trail. They are open Sat & Sun 10am-6pm. They can be reached by phone at (706) 348 7279
Be sure to see our list of Pumpkin Patches in Forsyth and Cumming by clicking here.
Did we leave off a favorite pumpkin patch of yours? Let us know and we will add it to our list!
Disclosure – we have linked you directly to the pumpkin patches for a reason. Please check with the ones you plan to visit before driving up there. We would absolutely hate for you to drive up there to find that the patch is closed.