Cumming Local is thankful for our advertising partnership with Jenny Reed – Owner & Travel Specialist. She's already helped several of our readers find their perfect vacation and hopefully you'll be next!  Make sure you use the links and contact information provided to follow up with Jenny and as always, be sure to mention you heard about her through Cumming Local!
The following article shares information and Packing Tips from Jenny!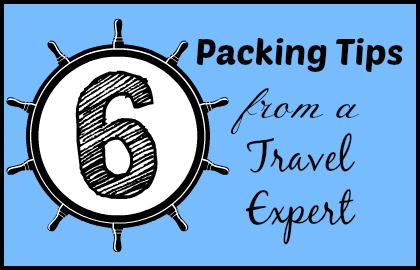 Packing Tips from a Travel Expert
Do We Need To Pack Those Extra Pair of Shoes?!
You've planned the family spring break or summer beach trip and now all you have to worry about is what to pack.  Packing can be a challenge for families so below is a list of suggestions compiled over the years.  These suggestions should help you and your family travel a bit lighter for your trip!
1. Make a list and lay out your suitcases.  This is a sure fire way to not forget anything. If you start your list the week before travel, you have time to add things as they come to mind. Laying out your suitcases several days before you start packing allows you to drop items into the suitcases as you see them around the house.   This will help you to pack essential items.
2. Plan your outfits. If your family is not hiking a mountain, you all don't need hiking boots. When traveling with your family, you will often have an idea of what activities you need to prepare for.  Get the children's input as well. Go through each day and plan the outfits based on the travel schedule; clothes can always be shuffled around or supplemented if plans change. This is an easy way to make sure that you don't return home with clothes that your family never wore.
3. Prepare with layers.   Traveling to several destinations, or during times when weather patterns are unknown, can be tricky. By planning multiple layers you can adapt your clothing throughout the day or as weather changes.
4. Limit your shoes, and don't bring new ones.  Shoes take up a lot of space. Try to pick just a couple pairs of shoes for each family member that matches multiple outfits. Also, don't bring new shoes on vacation. Most likely you or your child will only get to wear them once before they start hurting feet and then they are only taking up valuable real estate in your suitcase.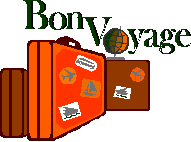 5. Use carry on size toiletries.  Packing only the essential cosmetics and toiletries can significantly cut down on luggage. Full size shampoos and conditioners can be bulky or messy, and you don't need a six month supply of moisturizer or shaving cream. Try bringing sample sizes or invest in bottles that fit the carry on requirements. These can be found at most drug stores and are inexpensive and reusable.
6. When in doubt, leave it at home.   If there is only a chance you or a family member will need it, don't bring it. This sounds basic, but it's a mistake many make. Remember, the worst case scenario is you end up needing an item you didn't bring.   Don't forget that there are stores in almost any destination you will be traveling to. This is also a fantastic way to shed those last few items that won't fit in your suitcase. More often than not, you won't miss them!
Bonus tip:   Need a comprehensive and reusable packing list?   Click here for a check list of essentials!
Connect with Jenny:
Jenny Reed –
678-947-5115
678-947-5115
Owner and Travel Specialist – Over 13 years
Cruise Planners – An American Express Travel Representative
Voted 2013 American Express Travel Insider – Caribbean Cruises
Planning cruises and land vacations worldwide — No service fees
Visit Our Cruise Planner Online   |  Like Our Cruise Planner on Facebook