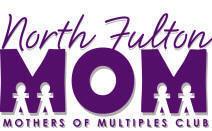 HUGE BABY & KIDS CONSIGNMENT SALE
It's that time again!  Twice a year, the North Fulton Mothers of Multiples Club sponsors a kids' clothing & equipment consignment sale. Members of their club, all moms of twins, triplets, and more, sell items they no longer need that are still in good condition as well as some items that were never used.
14,000 sq ft of gently used or new items!
This is an excellent opportunity to purchase everything you might need for children, including clothing sized infant to teen, matching & seasonal outfits (Easter, Christmas, swim suits, etc as determined by season), boutique & maternity clothing, shoes, rocking chairs, high chairs, swings, car seats, strollers, tricycles & bikes, all types of toys including outdoor & electronic, books, DVDs, and much more!
There is usually a line to get in so come early!
Event Details:
Forsyth Conference Center
3410 Ronald Reagan Pkwy
Cumming, GA 30041
Saturday, August 3rd
9:00 am – 1:00 pm – Open to the general public
NOTE:  $5 donation gets you in at 8:15am!!
Due to space & so many items:
**NO Bags Allowed**
**No Strollers Allowed**
Forms of Payment Accepted:
CASH, CHECK, CREDIT CARD
More Information
Visit North Fulton Mothers of Multiples Online
 LIKE the Consignment Sale Page on Facebook