Update:  For most recent new store information, click here.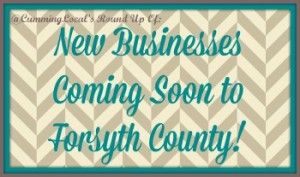 New Businesses Coming Soon to Forsyth County
Forsyth is one of the fastest growing counties right now. And that means lots of new neighborhoods, families, and businesses. Lately, we keep hearing about all these new businesses coming soon to Forsyth County. So we thought it would be a great idea to list out all the ones we have heard of!
Below is our list organized by area of town. And remember all of these are ones we have heard of – that doesn't mean it's 100% going to come to Forsyth. If there was an article online, I've linked to it. All of these sounds great….still holding out for a Trader Joe's or Whole Foods!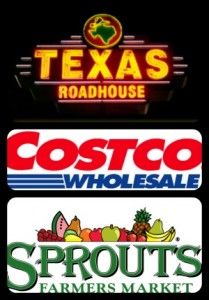 Exit 14:
Sprout  – For most recent Grand Opening information, click here.
LA Fitness
Texas Roadhouse – scheduled November 2014
Ichiban Buffet:  NOW OPEN
JoAnn (Hwy 20 in old Kroger shopping Center)
Aldi – NOW OPEN
Costco – NOW OPEN
Chipotle – NOW OPEN
Firehouse Subs (sign out at Lowe's shopping Center)
West Forsyth:
Atlanta Fitness (just opened on 4/2)
Big Creek Animal Hospital
At the Forsyth Collection:
Racetrac – NOW OPEN
Earthfare
Sip – NOW OPEN
Great American Cookie – NOW OPEN
Golden Nail and Spa
Zoe's Kitchen – NOW OPEN
Pure Barre
Exit 13:
Roly Poly – NOW OPEN
Johns Creek:
Walmart
For updated Restaurant news, I suggest following Roots in Alpharetta – he does a great job keeping up with new & recently announced, local openings. 

Do you know of any other new businesses? Please let us know!