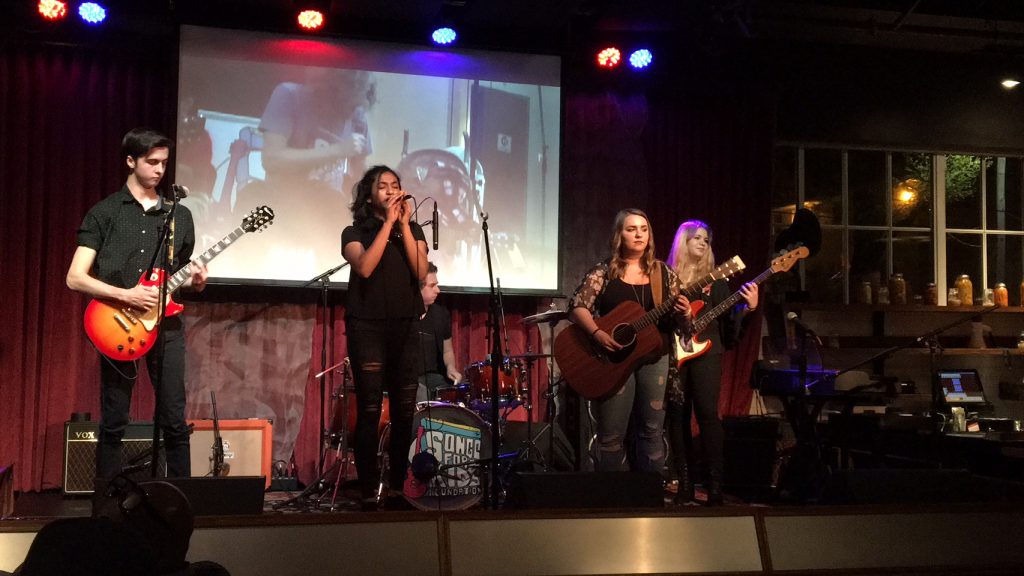 Music Authority Bands Rock Out for a Good Cause
Music Authority, located in Cumming, Georgia, will be watching two of their bands take part in the 500 Songs for Kids fundraiser this year. The fundraiser raises money for Songs for Kids – a non-profit that sends musicians into children's hospitals in five states to provide music and inspiration for young patients. The fundraiser takes place over twelve nights and features some of the best musicians Atlanta has to offer.
Music Authority's Eclipse was the first band to be a part of the event. The band, made up of Sashu Machani (Riverwatch Middle), Ryan Lally (Mill Springs Academy), Lauren Isenberg (South Forsyth High School), Kaitlyn Lahr (North Forsyth Middle), and Christian Strandquist (South Forsyth High School), played the song "Hey There, Delilah" on Saturday, April 1 at Venkman's in Atlanta.
Lauren Isenberg says about the opportunity, "It was an incredible experience with a lot of other great musicians. And what made it even more amazing was that you were playing and raising money for such a great cause."
Eclipse's sister band, Music Authority's Rise, will be playing "Jumpin' Jack Flash" on Friday, April 21, also at Venkman's in Atlanta. Rise consists of Caroline Reilly (homeschool), Jake Lanni (Forsyth Central High School), Kyle Hosea (North Forsyth High School), Harrison Block (South Forsyth High School), Blake Bassham (Homeschool), and Brayden Sudduth (South Forsyth High School).
You can find out more information about Songs for Kids at www.songsforkids.org.
Music Authority's Rise and Eclipse are part of the Music Authority Family of Bands. You can find more information about them online at www.musicauthorityinc.com or on Music Authority's Facebook page. To learn more about Music Authority's band programs, call 770-886-9066.
Learn more about Music Authority: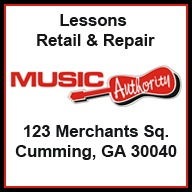 Music Authority is a single location music store and music school in Cumming, Georgia, just north of Atlanta. It sees 500 students each week and contracts with almost twenty instructors.
Aside from private lessons, Music Authority offers two Rock Camps, two Showcase Bands, two large Rock-Style concerts, a String Ensemble, a Jazz Ensemble, an adult Choir, a Teens-Only New Year's Eve Concert, and monthly Student Jam Nights, Open Mic Nights, and Adult Jams. In August Music Authority will be open its own intimate fifty-seat performance venue.
On any given weekend Music Authority alumni can be seen playing music in small and large venues from Savannah to Los Angeles.
Since 2002 Music Authority has touched the lives of thousands of students, the young and shall we say the young at heart.
You can find the Rock Camps from Music Authority on our 2017 Summer Camp listing. 
Connect with Music Authority online: Facebook | Website