Mosquito Joe: Preparing for Spring & Summer
Let me set the stage and scene for you. You are in a fabulous mood. The sun is shining. The air is crisp. The sky is blue. It's just a fantastically beautiful day. So you head out to your back yard for your kids to run off some energy. Then what happens? Well, in my house – the kids turn around requesting something. I'm thirty. I'm hungry. And the list goes on and on. Those requests I can manage. What I can't manage is the amount of times my daughter, in particular, comes and says – "can we go inside? I keep getting bit by mosquitos." And even though the day is glorious and I really want to stay outside, we reluctantly come inside and have to enjoy the outside just by open blinds.
I know this scenario doesn't just happen to me! You've had a similar situation happen a time or two yourself. And I'm a big believer in oils. We have used those to repel. And they do work but they need to be reapplied often. Wouldn't it be nice if the yard could be covered in repellant?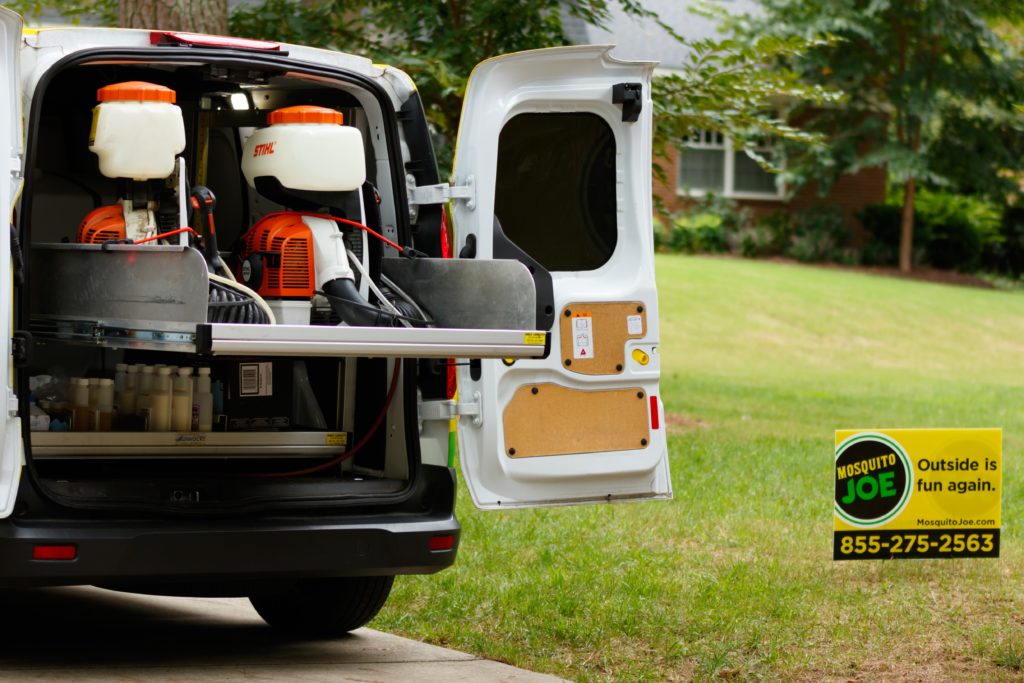 Introducing Mosquito Joe
I'm absolutely thrilled to be able to introduce Mosquito Joe and their excellent service to you. I've already signed up. Because we do deal with a good bit of mosquito issues especially in our backyard (due to a nearby creek).
I want to share with you three things I have learned about Mosquito Joe's.
1 – Mosquito Joe's motto is to make outside fun again.  I love that their heart is around family time outdoors. They truly want you to not have to worry with mosquito bites while you play outside this spring and summer.
2 – The way they work is by spraying barrier spray. These treatments are done every 3 weeks. Their trained technicians treat the yard using a backpack sprayer so the spray is accurately distributed. After about 30 minutes, your yard is ready to be played on.
3 – Their products are all-natural. They will not damage your yard or anything in your yard (like playgrounds, fences, etc.). In case you are interested, here is what they had to say when I asked about what makes their product all-natural?
All of the barrier spray chemicals we use are synthetic forms of pyrethrins called pyrethroids. Pyrethrins are insecticides that are derived from a naturally occurring compound called pyrethrum found in the chrysanthemum flower. Pyrethroids are used in numerous commercial products that consumers use to control insects such as household pets insecticides, pet shampoos and sprays, and even lice shampoos applied directly to the scalp. The standard barrier spray treatment is effective on other pests such as fleas, ticks and some flies as well.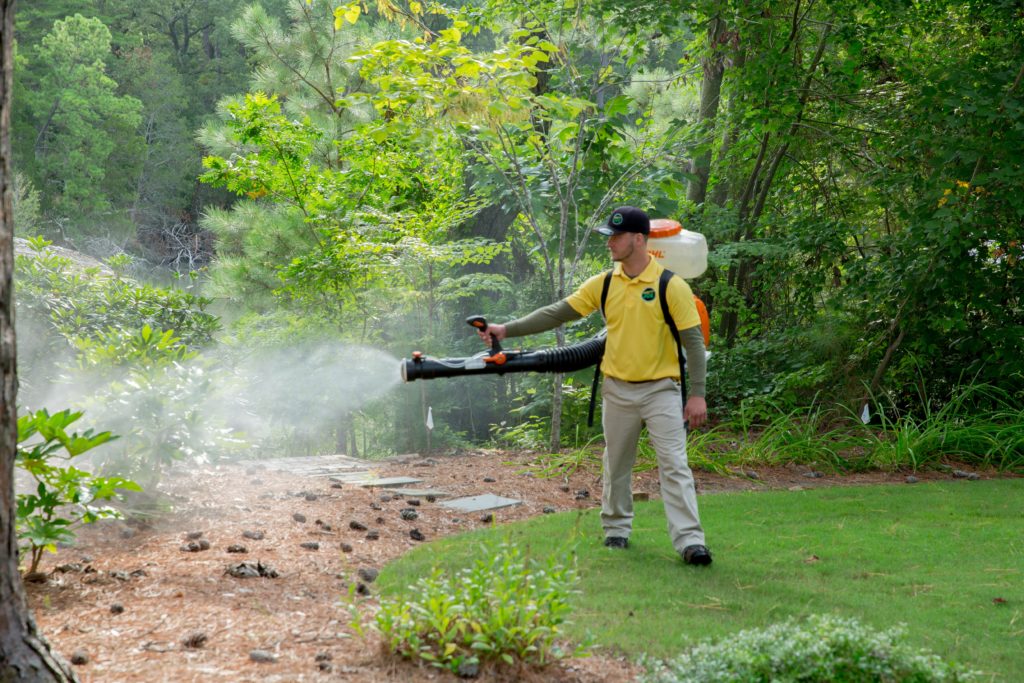 As you are preparing for spring & summer (which is right around the corner), I recommend you to give them a call for a price quote to treat your yard. The peace of mind knowing your yard has been treated will allow you to have an even better time playing outside this spring and summer.
Special Offer
In even better news, I have a special offer to share with you! For your first spray, the cost would be $44.99 (up to 1/2 acre lot). All you have to do is register online and use the promo code –  cumminglocal.
---
More About Mosquito Joe

As a family owned and operated local mosquito control business, Mosquito Joe of Northwest Georgia cares deeply about investing our time into
helping cultivate strong, healthy families in the Cumming, GA area. By treating your home for outdoor pests such as mosquitoes, fleas and ticks, we create an environment that fosters quality time outside.
Our three-week recurring mosquito spray treatments for your yard will break the breeding cycle and also provide a preventive barrier for effective mosquito control. Let us help you create family memories and traditions that will last a lifetime with our professional mosquito services.
Call our office today at 770-809-3708 | Connect with us online