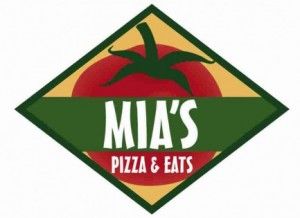 Mia's Pizza & Eats Seeking Experienced Pizza Cooks
Mia's Pizza and Eats in Cumming, Georgia is seeking full-time, experienced pizza cooks. Must be available to work weekends.
We are looking for experienced cooks who want to prepare the best pizza Cumming has to offer. So long as you've got a passion for great pizza and stellar service, we want you to work for us.
Applicants with a strong work-ethic, with a consideration for promptness and reliability, and with a commitment to job expectations and professional attitudes are a must for the Mia's environment. It is a fast-paced, energetic place, and you'll work hard. You must possess excellent customer service skills, an ability to multi-task, a mind for detail, a willingness to clean, and a passion for our customers, our pizza, and our local community. You should be available to work weekends.
Think you have what it takes to join our team? Go to http://www.miaspizzaandeats.com/jobs.html and complete an application as directed. We won't consider any application without a resume and a statement that explains why we should hire you. Please do not apply at the restaurant in person. We will contact you to set up an interview.