Merry Christmas 2012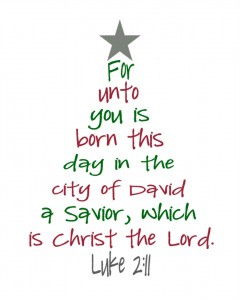 I hope you've enjoyed the Season leading up to December 25th.  Hopefully we've helped make your planning and preparations around town a tad easier this year.
Don't forget about our Christmas Eve Church Service Round-up if you're looking for a place to celebrate the birth of Jesus.  And also don't forget you can still enjoy the lights & sounds of Blink Midwinter through the New Year – a great way to spend an evening while family is in town.
Most importantly I hope that you're surrounded by loved ones, friends & family and that you have a wonderful Christmas Day!

May your Christmas be full of Love & Joy!
May you have time to reflect & remember the life that came to change not just the world, but the world for each one of us!
Merry Christmas Friends,
Mandi