Mardi Gras 2017:  Crafts, Food & Local Fun
Mardi Gras 2017 falls on Tuesday, February 28th this year.  Whether you're celebrating at home or enjoying dinner out, you can do a few low-key things to give the day a bit of celebration!
We're keeping our eyes open for any events or Restaurant specials going on around town to celebrate the day.  If you'd like to add your business to the list of local fun going on around town, email us (info@cumminglocal.com) with all the info!
Mardi Gras Craft Ideas: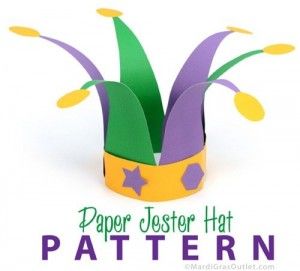 Mardi Gras lends itself to some fun ideas for decorations and crafts.  I found a few that the kids might enjoy, like this free template for a  Jester Hat from Mardi Gras Outlet or this Handprint Mardi Gras Mask for the kids.
And if you want to dress up your table for the occasion, check out this DIY Mardi Gras Charger Plate.
Mardi Gras Food Ideas: 
The Food Network has a great round-up of "Mardi Gras-Inspired food".  From cocktails to fried crawfish salads, everything on this menu looks great to me!  Click here for recipe links.
Mardi Gras Local Fun:
King Cakes from Dutch Monkey Doughnuts – Dutch Monkey will be making their King Cakes again this year.  Each cake feeds 8-10 people and is priced at $25.   Click here to learn more & place your advance order  (minimum 48 hours needed).
Fresh Crawfish from Leonard's Meat Market – Leonard's Meat Market is currently taking orders for Louisana Live Crawfish.  They are selling them for $3.99 a pound. You will need to pre-order them a week in advance for guaranteed purchase. And all you have to do to order is call 770.887.3121 to order.