Love the Local Eats
This article is a guest post from one of our contributing writers. She looked at the local eat options in Forsyth County and decided to try some new places she never had before. She discovered some great little local eats that maybe you might like to try. Listen in and see what you think!
Do you consider yourself a Forsyth foodie? Are your weekends spent searching for hidden gem restaurants? Do you get a special kind of thrill when you discover a hole-in-the-wall place with delicious food? Then this culinary tour of Cumming is for you! Keep reading to find out four delicious restaurants you should hit up in the near future.


Apu Grill
Located on Canton Road, this restaurant advertises itself as having "the best Latin food in Cumming," and many diners think they're correct. A family-owned business, Apu Grill offers both Peruvian and Cuban food; the family is from Peru originally, but spent some time living in Florida before moving further north, which influenced the Cuban side of the menu. Diners at Apu Grill are always greeted with two things: a kind smile, and delicious food! The menu is filled with simple yet flavorful dishes. Its most delicious features include churrasco, ropa vieja, and churros. Churrasco is a grilled steak topped with chimichurri sauce; ropa vieja (the Spanish term for "old clothes," which implies an everything-but-the-kitchen-sink type of idiom) is a steak cooked with tomatoes, onions, and bell peppers; and churros are essentially fried dough dipped in sugar. Dare you to stop at just one—you can't. If you're craving authentically delicious Cuban and Peruvian food served with a friendly smile, this is the place to be.
Located at 433 Canton Rd. Suite  101, Cumming GA. 30040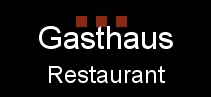 Gasthaus
Certified by many as having German food that tastes absolutely authentic—and is reasonably priced—Gasthaus is owned by accomplished chef Reinhold Weger. The restaurant is located in a cozy old house on Atlanta Road and also features a Bier Garden outside that serves German draft beers. One of the most popular menu items at Gasthaus is wiener schnitzel—a dish made of a thin pan-fried veal cutlet that is breaded and sautéed. The spätzle (noodles made from eggs and flour) is another favorite. End your meal with apple strudel, a mouthwatering dessert made of apples and cinnamon sugar baked in puff pastry. Gasthaus also caters events and office parties.
Located at 310 Atlanta Rd, Cumming, GA 30040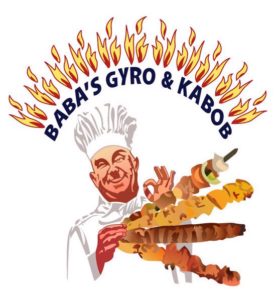 Baba's Gyro and Kabob
The overwhelming impression from this delicious Mediterranean place is that you wouldn't expect a restaurant this good to be next to a gas station. Tucked away on Ronald Reagan Boulevard, Baba's serves Greek, Persian, and Iranian fare, and is praised for not only its high-quality food and low prices but also for its kind owners. This is another Cumming restaurant where you'll be greeted with a genuine smile. Just make sure to get there early—Baba's is so popular that the parking lot fills up fast. The kabobs—lamb, pork, and beef—are outstanding. Before you leave, treat yourself and try the handmade Persian ice cream (vanilla ice cream mixed with saffron, pistachios, and rose water).
Located at 2310 Ronald Reagan Blvd, Cumming, Georgia 30041
Taqueria La Zacatecana
This taqueria in downtown Cumming is connected to a supermarket and serves authentic, delicious Mexican food made with fresh ingredients. Patrons rave about its salsa bar, which provides something for everybody. The staff at La Zacatecana has been lauded for being both prompt and polite. Prices are reasonable, location is convenient (right downtown on Pirkle Ferry Road), and food is delicious—the tacos have fluffy corn tortillas that are made on-site. A popular menu item is the molcajete, a huge dish made with steak, chicken, shrimp, fried cheese, grilled cactus leaf, rice, and beans, all covered in a delicious sauce. The grocery store sells doughnuts, flan, and churros to take for the road.
Located at 104 Pirkle Ferry Rd, Cumming, Georgia 30040
If you've been looking for the best hole-in-the-wall ethnic food restaurants in Forsyth—the undiscovered gems of Cumming—you've found them. We wish you happy eating! Also, be sure to let us know if you try any of these restaurants. We'd love to hear which is your favorite!
---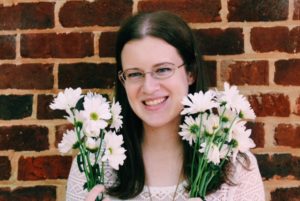 Hailey Hudson is a young author, blogger, and freelance writer who happily calls Cumming home. When she's not pursuing her careers in writing or children's ministry, she's playing fastpitch softball, obsessing over Harry Potter, or snuggling with her beagle puppy, Sophie.
Learn more by following her blog.