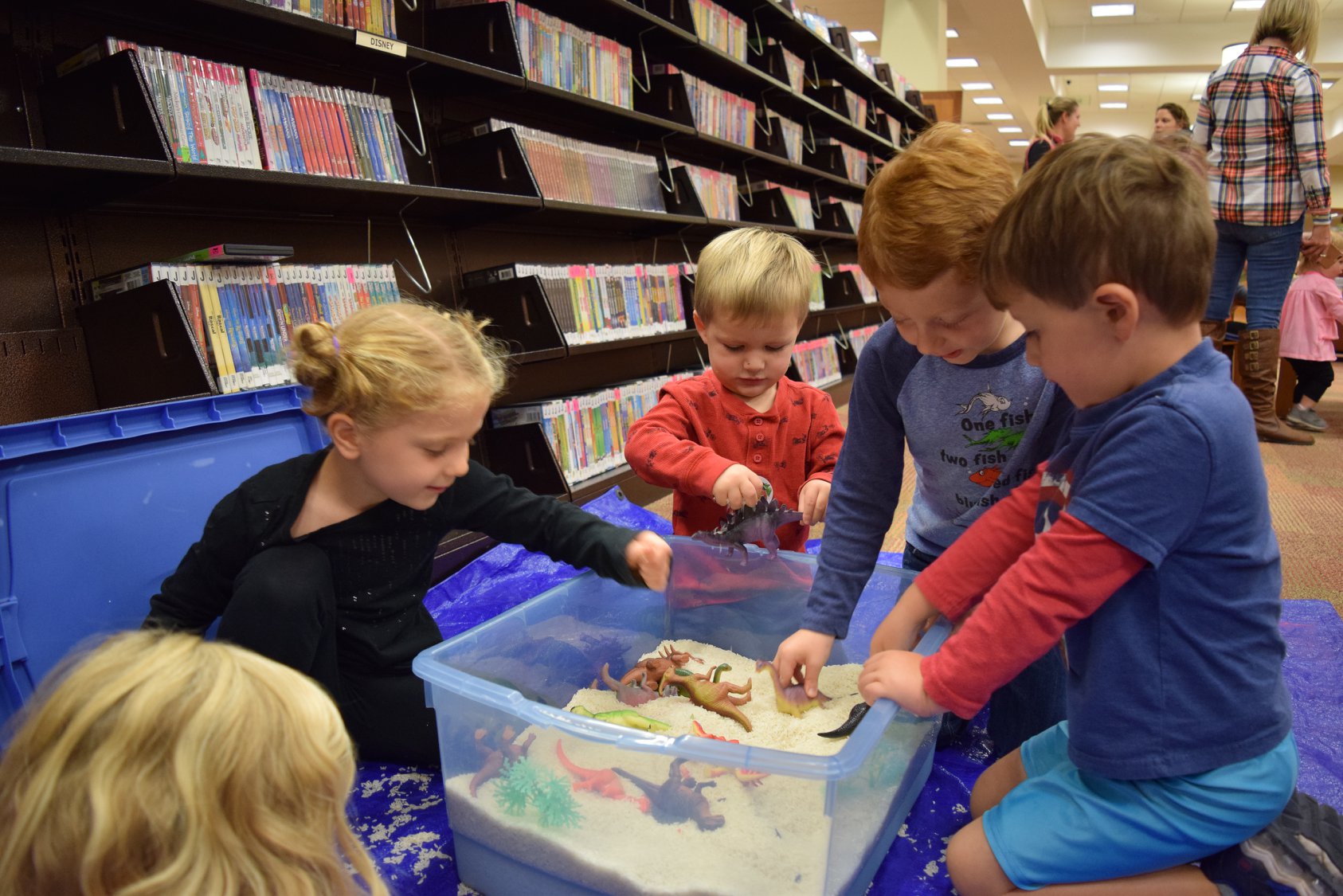 Forsyth County Public Library is pleased to announce expanded weekday hours at all four of its branches, effective January 7, 2019.
Libraries will be open from 9:00 a.m. to 9:00 p.m., Monday through Thursday, giving patrons both earlier and later access to materials, computers, and all library services. The library will continue to be open from 10:00 a.m. to 5:30 p.m. on Friday and Saturday, and 1:30 p.m. to 5:30 p.m. on Sunday.
"We've had frequent requests to open the libraries earlier and to keep them open later, especially from adult patrons who use the public computers and from students who are doing homework, researching papers, or working on group projects," says Library Director Anna Lyle.
The 2019 budget adopted by the Forsyth County Board of Commissioners on December 6 includes funding for four additional part-time staff members that will make the expanded weekday hours possible, along with a full-time Outreach Specialist responsible for taking library programs and materials to events at local nonprofits and other organizations to serve children and adults who may not otherwise be able to visit the library.
"We're grateful to the Forsyth County Board of Commissioners for including an increase in the 2019 budget to allow the library to provide expanded services to the Forsyth County community," added Lyle.
In addition to adding staff for increased operating hours and outreach, the County's 2019 allocation to the Library includes funding for increased benefits costs, a 4% merit increase for eligible employees, and $50,000 for new materials for the library's collection to offset the end of SPLOST VI funds.
"This increase in funding will help the library serve the entire Forsyth County community, both inside and outside the physical walls of the library," says Lyle.
For information on programs and services available at the Forsyth County Public Library, please visit www.forsythpl.org.