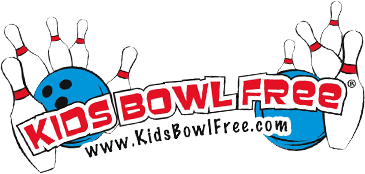 Kids Bowl Free at Stars and Strikes
FREE Summer Bowling is back at Stars & Strikes! I'm so happy this program is back for 2018!  My family definitely took advantage of this great deal the last four years and we plan to again in 2018. It's a great rainy day activity with your family. Or an even better activity to cool off inside on those super HOT days! Either way – be sure to take advantage of this great deal and resigner your kids TODAY!
Registered kids receive TWO free games of bowling, every day all summer long.
The following restrictions apply to Stars & Strikes Cumming:
Dates: April 24th – August 25th
Hours: Monday – Friday, 10am to 5pm
Saturday, 9am to 12pm
Ages: 15 and Under
Notes: Standard Shoe Rates Apply (Kids 12 & under – $3.39, Adults – $4.39)
Click here to get started
If you want to bowl WITH your kids this summer, you have the option of adding a FAMILY PASS.
Family Pass
After signing up for "Kids Bowl Free," you'll be given the option to add the Family Pass. This allows you to bowl 2 games each day with your kids for a ONE-TIME payment of $29.95. You can even add up to three more adults onto the Family Pass. This is great for mom, dad, grandma, grandpa, older siblings, or even the babysitter!
Click here to sign up for Kids Bowl FREE at Stars & Strikes in Cumming GA.
To find a Kids Bowl FREE program nationwide, click here.