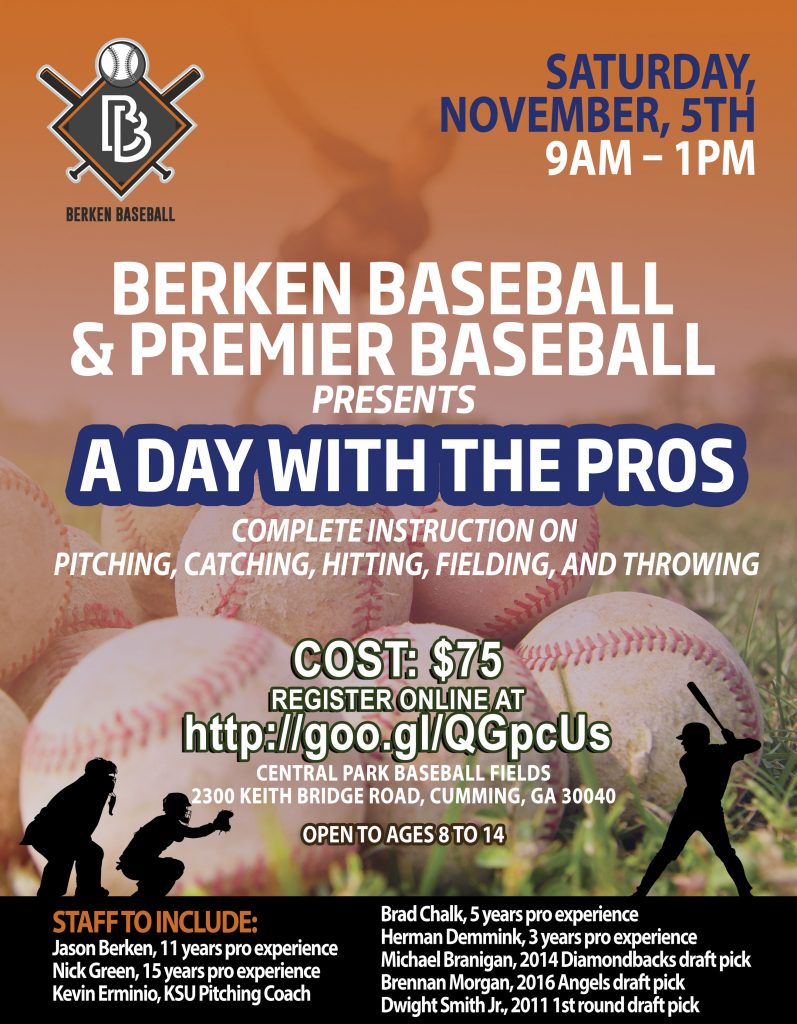 Berken Baseball and Premier Baseball present the first annual Day with the Pros baseball clinic on November 5th at Central Park!
Join Jason Berken, a professional baseball player with 11 years of experience, along with several other local professionals, for a day of baseball instruction! Complete instruction on pitching, catching, hitting, fielding, and throwing. All skill stations will be run by a professional player. Ages 8-14.
For more information and to register, please click here.