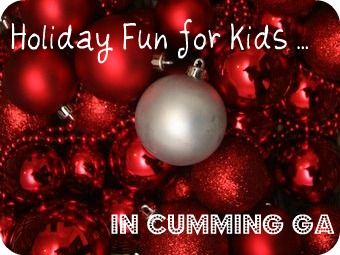 During the month of December, several local businesses are offering some fun events catered just to the kids.  And Mom & Dad too!  Schedule some holiday fun for the kids while they're out of school or prior to the Winter Break to finish up some of your last minute shopping.
Check out some of these holiday fun for kids events we've rounded up:
An Evening with Santa –
Sponsored by Forsyth Central High School Color Guard & the Flash of Crimson Band Boosters.
For all Elementary Age Children
Date:  Thursday, December 15th 2011
Time:  5:30pm to 8:00pm
Where:  Forsyth Central HS Main (East) Cafeteria
$5 / child – includes Picture with Santa, Holiday Craft Choice & Refreshments
Additional Concessions also available.
Recess by Charley –
Elves Work-"Shop":
Children will do holiday crafts, have a sing-a-long and play fun games.  Special pricing available for the day – only $5/ hour.  An additional $5 for lunch, snacks provided.  This event is open to the public, but RSVP is recommended through the Recess by Charley Website.  A percentage of the proceeds will benefit the Emily Thomas Foundation.
Date / Time:  December 17th, 9:30am to 4pm
Holiday Hours:
Recess by Charley will be open most of the holiday for your last minute shopping or just to entertain the kids after Christmas.  Each day, the children will be doing one of the following (or more) – a special craft, holiday games, face painting, and sing-a-long competition.  The "late weekend hours" are perfect to help you attend all the holiday parties & open houses on your calendar!  Please note, the former hourly restrictions no longer apply, so children may attend anytime within the business hours.  Plus, attendance is billed by the minute!  So you only use what you need!
Closed – Saturday, December 24th – 26th and December 31st.
Recess by Charley Online |  Recess by Charley on Facebook |  Phone:  678.876.3456


Catch Air –
Santa is Coming to Catch Air:
Let the kids visit with Santa & also enjoy some fun treats, crafts & the movie Polar Express!  Early visitors that same day are welcome to return to meet with Santa.
Date / Time:  Tuesday, December 13th, 4pm to 6pm
Holiday Hours:
Catch Air will be offering some extended hours during the Winter Break to help you keep the kids entertained (and you sane!).
Open:  Saturday, December 24th – 10am to 2pm
Closed:  Sunday, December 25th
Open: Monday – Thursday, December 26th – December 29th – 10am to 7pm
Open:  Saturday, December 31st – 10am to 2pm
Closed:  Sunday, January 1st
Catch Air Online |  Catch Air on Facebook |  Phone:  678.965.6868

Glazed & Fired  –
Note: All require advanced registration and space is limited.  Contact Glazed and Fired to reserve your child's spot.
Storytime for Kids:
Storytime & Painting of Ornaments
Friday, 12/16 – 10am to 11am – Ages 2 & Up
Reading "Night Before Christmas"
$10/ child
Holiday Painting:
Canvas Painting with Art Instructor
Sunday, 12/11 – 3pm to 4:30pm – Ages 5 & Up
"Happy Snowman"
$18/ child
Mini Camps:
Canvas Painting, Pottery Painting & Clay
Saturday, 12/10 – 11am to 2pm – Ages 5 & Up – $35 / child
Wednesday, 12/21 – 11am to 2pm – Ages 5 & Up – (CLASS FULL)
Tuesday, 12/27 – 11am to 2pm – Ages 5 & Up – $30 / child (CLASS FULL)
Thursday, 12/29 – Ages 5 & Up – $35 / child – Celebrate the 70's – paint an owl, make a peace sign coaster & a pet rock.
Glazed & Fired Online |  Glazed & Fired on Facebook |  Phone:  678.208.6096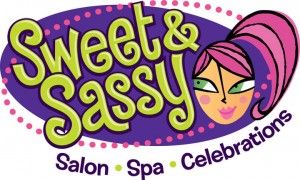 Sweet & Sassy –
Winter Holiday Hoopla:
Girls Night Out
Saturday, December 17th, 5pm to 7pm
Pizza, Craft, Dancing, Limo Ride & More.
$25 / girl
Space is limited and reservations are required.
Sweet & Sassy Online |  Sweet & Sassy on Facebook |  Phone:  770.781.0300
Activities listed may change at any time.  Call each business for the latest information.  If your business is offering holiday fun for kids this month, be sure to let us know so we can add the information.
Photo Source