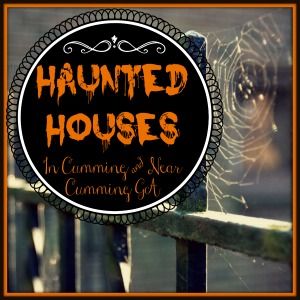 It's that time of year again – when some of you (not me!!) are looking for Haunted Houses in Cumming GA and near? We hope to have got you covered with our list this year.
Haunted Houses in Cumming GA:
Update for 2015:  The popular Hayes Hunt was sold after the 2014 season and will not reopen.  According to their website, much of the display was purchased by Uncle Shucks for their Haunted Maze.
Haunted Houses Near Cumming GA:
Hell's Gates in Dawsonville (a haunted house alternative). Located at 329 Harmony Church Road Dawsonville, GA 30534. This is an outdoor reality drama based off events in the Bible found in Revelations.
The Haunted Barn (Part of Cagles Dairy Farm) Located at 362 Stringer Rd, Canton GA.
The Haunted Maze (part of Uncle Shuck's) Located at 4520 Highway 53 E Dawsonville, GA 30534. This is a dark walk through the corn mazes without a flashlight! Click here for more information.
Disclosure:  We do our best to provide accurate details; however, it is possible that details change, we are given inaccurate information, or we simply make an error – yes, it's possible. Whenever possible we link our articles to the source or information provided and strongly urge you to confirm details before you go.