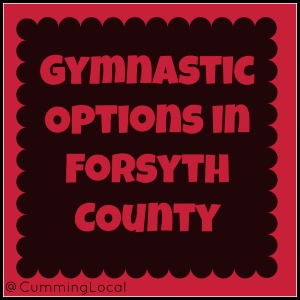 Gymnastic Options in Forsyth County
Do you have a child that is interested in doing tumbling classes or gymnastics? If so, you are luck because Forsyth County has lots of different offerings. Especially at the Forsyth County and City of Cumming Parks & Recreation.
We did a Facebook poll to get some ideas from our Facebook fans. You can see that question by clicking here.
Also, I am listing out the responses here in no particular order:
Gymnastic World on McGinnis Ferry
Forsyth Count Parks and Recreation
City of Cumming Parks and Recreation
Tuck n' Tumble (now Fusion Gymnastics)
Bio Gymnastics
Anywhere else you guys might add?