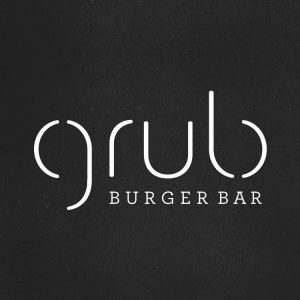 Grub Burger Bar to open first restaurant in Forsyth County, GA on Tuesday May 3rd
Grand Opening activities include free items for first 150 customers and a South Forsyth HS Fundraiser.
Grub Burger Bar is excited to announce their upcoming grand opening featuring a huge bash on May 3rd. The first 150 people in line will receive a free burger and Grub cup good for free refills for life.
The local restaurant will also host a fundraiser with South Forsyth High School Culinary Class. A portion of the proceeds from all sales on May 4th will go to South Forsyth High School when mentioned at the counter. South Forsyth High School will also benefit from the sale of day old buns all month long.
Grub Burger Bar supports local charities and schools through profit sharing and catered events. South Forsyth High School is excited about their upcoming partnership with Grub and Dawn Martin, RD. Culinary Arts Instructor, in support of youth in their education and experience within the restaurant industry. Grub will continue their partnership with South Forsyth High School in supporting the faculty throughout the year through various meetings and fundraisers.
Their fast casual, chef­driven burger bar features unique burgers, including the Lockhart Legend and the Scorpion Burger, with one of its many homemade sauces, Trinidad moruga scorpion sauce. Not looking for a burger that moos? Grub also offers the Hippie Chickpea, the Jive Turkey Burger and several salads each made with homemade dressings. Tim Hausner Managing Partner at Forsyth; "I am very excited to be opening our third Grub in the Atlanta area at the Collections at Forsyth. We take the simple and basic, put the Grub twist on it and make it extraordinary!"
The restaurant includes a patio and a full­bar, complete with handspun shakes, both spiked and regular, that are best enjoyed during weekday 'Happier Hours'. No time to eat inside or outside, Grub also offers take out by ordering online. Their design is polished but casual, with elements of natural wood, steel and glass. Hand selected house music is an eclectic range from classic r&b and Southern rock to current hits by cutting edge artists. "We can't wait to swing the doors open here in the Collections at Forsyth, everyone has been so supportive in this community! I am so proud of the management team and the staff they have put together!"­ Curt Steinlage, Atlanta Market Partner.
About Grub Burger Bar:
Grub Burger Bar is a fast, casual concept offering eclectic burgers, fresh salads and cutting edge shakes and cocktails. Grub stands for Good people, Real food, Unique vibe and Big flavors. They grind their signature blend of chuck and brisket every morning, as well as bake their buns from scratch throughout the day. The menu is made up of chef driven burgers, delicious bar snacks, savory side dishes, and fresh salads. The Forsyth location marks the 15​h store opening for Grub, with locations in Texas, Atlanta, Louisiana, Pennsylvania, Delaware and Florida. Three more locations are set to open this year ­ Plano, TX, Corpus Christi, TX and San Diego, CA.
Grub Burger Bar is located at 410 Peachtree Pkwy, STE 204 Cumming, GA 30041 inside the Collections at Forsyth near Cumming, GA, right off exit 13. Call (​678)341­5689 for more information.
Connect with Grub Burger Bar online: