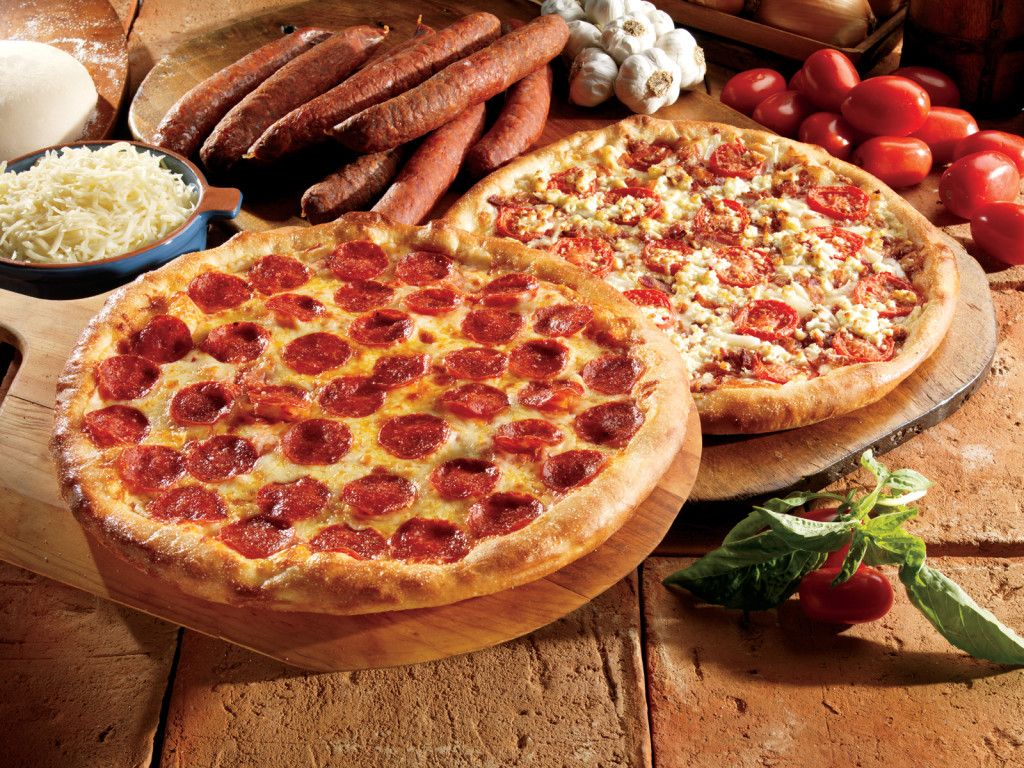 Marco's Pizza Opens in Cumming
Marco's Pizza, the fastest growing pizza company in the United States, known for its fresh ingredients, secret sauce recipe and dough made in-store daily, announced it will open at 2332 Atlanta Hwy. (phone 678-679-3050), on Jan. 20, boosting the local economy by adding up to 25 jobs.
"Pizza lovers in Cumming will quickly find out that we're substantially different than your typical pizza chain," said Chander Vashishat, owner of Marco's Pizza in Cumming. "I was attracted to the Marco's brand because it was founded on Italian freshness and quality standards, making it stand out from all other well-known brands. All ingredients are genuinely fresh and truly craveable. I'm proud to open a Marco's Pizza and offer such a quality product to the people of Cumming."
As the only national pizza chain founded by a native Italian, Marco's has made its name in the growing $40 billion pizza industry by producing fresh, authentic, handmade pizza. Italian food is famous for its quality servings and Marco's prides itself on crafting every pizza in the tradition of the classic Italian cook by using ingredients that are fresh. At a time when 91 percent of Americans eat pizza once a month, more people are increasingly choosing the quality pizza that's synonymous with Marco's name.
The menu at Marco's Pizza of Cumming will feature a mix of classic artisan pizzas and innovative specialty pizzas like the White Cheezy, Deluxe Uno and Chicken Fresco, along with a variety of salads with croutons made daily. Customers can also choose from wholesome subs on rustic wheat or Italian white bread, hearth baked for authentic European flavor, along with creations like the Meatball Bake, Chicken Dippers and CheezyBread. With carryout, delivery, dine-in and online ordering services, Marco's offers the convenience of picking up a quick meal or the enjoyment of sitting down at genuine, family-style restaurant.
Averaging at least one store opening every other day, Marco's Pizza has more than 500 stores and is on the path to reach the 600th store by the end of the year. The franchise is offering prospects exciting opportunities to be a part of the company's nationwide growth. For more information on Marco's Pizza franchising opportunities, visit www.marcosfranchising.com.
ABOUT MARCO'S PIZZA:
Headquartered in Toledo, Ohio, Marco's Pizza (Marco's Franchising, LLC) is the fastest-growing pizza company in the U.S. (based on the number of stores signed into development since 2007). Marco's was founded in 1978 by Italian born, Pasquale ("Pat") Giammarco and thrives by making Italian Pizza with fresh ingredients. The company has grown from its roots as a beloved Ohio brand to operate more than 500 stores in 35 states, and the Bahamas. Marco's Pizza recently took the no. 3 spot in Consumer Reports' pizza category restaurant rankings and was no. 8 on Franchise Times' "2014 Fast and Serious" list. To inquire about franchise opportunities with Marco's Pizza visit marcosfranchising.com.