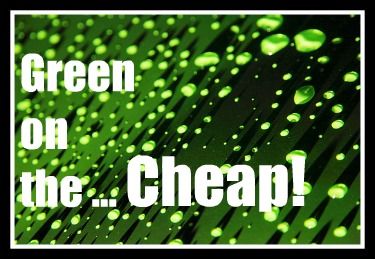 The following is a guest post by Cumming Local Mom Writer, Jenie.
Going Green on the Cheap … Shampoo & Conditioner

I decided a couple of years ago to use less chemicals on my body. I had two reasons:
1. For the environment
2. To hopefully clear up my acne.
When I began my search I was shocked to see how costly "green" body products were. There also seemed to be way too many ingredients to me, for these things to be truly green/organic.  I knew there had to be a way to do it cheaper and with less ingredients.  So here's the things I use that are truly green/organic & frugal:
SHAMPOO (2 options)
1. Dr. Bronner's Magic Soap (liquid)
I use this for shampoo most of the time. I LOVE this product! It's super concentrated so it goes a long way. You can buy it in a liquid or a bar. (I have both.) It comes in several different fragrances & also fragrance free. You can also use the Dr. Bronner's liquid soap for body wash, hand soap, and alot of other uses too. The big bottle costs around $15, and it takes me months to use it all up.
DIRECTIONS:
-Wet hair, put several drops across the front section of hair, rub in.
-Section at crown, put several drops on bottom section of hair, rub in.
-Massage your whole scalp
-Rinse thoroughly
2.  Baking soda
Super cheap & I can skip a day of washing when I use this.
DIRECTIONS: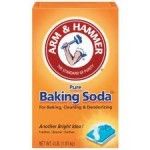 -Use your old shampoo bottle (rinsed out) and fill it half way with baking soda, & fill the rest with water.
-Shake to mix.
– Wet hair.  Section hair & squeeze some baking soda mixture on section & gently rub in. Do this to your whole head, making sure to give your mixture a shake to keep it mixed. (Your baking soda doesn't dissolve in the water.) I do 4 sections in the front & 2 in back.
-Massage your whole scalp to make sure you got it all over. (This is great for stimulating your hair to grow too!)
-Leave it on for a minute or two.
-THOROUGHLY rinse.
CONDITIONER
• Apple Cider Vinegar
If you use this, you will not smell like vinegar!
DIRECTIONS:
-Take a 10oz cup (it doesn't have to be 10oz, that's just what I use) & put approximately 2 tsp vinegar in the cup & fill the rest with water.
-Dip the ends of your hair in (if it's long) & then pour the rest over your head.
-Wait a few seconds & RINSE.
I have fine hair and it works great for me because it doesn't weigh my hair down. For people with thicker & drier hair, you will have to add more vinegar.
A warning: your hair/scalp will have to adjust to this. Make the switch slowly, unless you don't mind looking like a grease head. Start out once a week, then twice a week, & so on. Your hair and scalp will feel so good & healthy, with a natural shine.
More About Jenie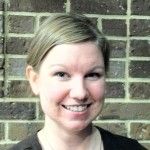 I am a newbie to Cumming. I moved here from North Texas at the end of May, and I really like living here.  I've been married for 7 years and have 2 kids. A son that's 5 (he just started school this year!) and a daughter that is 3.  I am a jack of all trades, but a master of none. I like to cook, sew, garden, read, work out, and my favorite thing is being a mom!  Of course this is not everything about me, but I'll keep this short and sweet so I don't bore you to death!
Post linked to Works for Me Wednesday at We are THAT Family.
Photo Source:  D. Sharon Pruitt