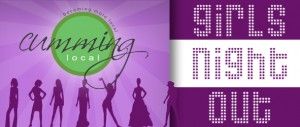 Girl's Night Out Sponsor Spotlight
We are so excited about Wednesday's Girl's Night Out.  And lots of you were too because this one sold out quickly!  We're so thankful for all of our Girl's Night Out Sponsors that help make this event possible.
If some of these are new-to-you businesses, click on the business name link and you can learn more about them, even "like" them on Facebook.  You know we all love to be liked!!



Glazed & Fired – Our friends at Glazed and Fired will be our great hosts for the evening.  They are always gracious enough to accommodate our needs and extra (some times last minute) requests.  If you haven't stopped in yet, it's a fun place to pop in during open hours for pottery painting or check their Calendar of upcoming Canvas Painting sessions and schedule a fun time for you & your girlfriends.  They also offer lots of Holiday Camps during Christmas Break for the kids!
Jeanne Matey – Artist – Jeanne is back for our Girl's Night Out to help all of us turn our paintings into masterpieces!!  No Pressure Jeanne!  Her artwork is amazing and her instruction and ability to keep a large group of chatty ladies on track is just as good!   She'll also be providing each of our ladies with a coupon for 25% off any custom artwork services!



Dream Dinners of Cumming –  Providing all our Food & Snacks for the evening!  Thanks to Dream Dinners, not only will we leave with a great painting in hand but we'll also leave with some good food in our bellies too!!  We'll get a sampling of their current menu offerings and all of our Swag Bags will also have a great gift certificate from Dream Dinners of Cumming as well!


Keepsake Boutique – Hopefully you've heard me mention one of our newest website sponsors – Keepsake Boutique.  It's a great little shop in South Forsyth across from the Midway Meal House.  The boutique is full of great clothing and accessories and all at really reasonable prices!  Plus going on now, if you stop in their retail store you can enter a giveaway for FLOOR tickets to the upcoming Carrie Underwood concert.  All the ladies will receive a special savings card in their Swag Bag from Keepsake!



Kids Go Green – Now is the time to clean out older toys so Santa can have room for all the new ones.  And Kids Go Green is the perfect place this time of year because they help you do both!  Sell your unused toys and clothing and purchase gently-used new ones while you're there!  Kids Go Green has generously donated gift certificates for all our GNO ladies to enjoy towards a future purchase!



Good Grub Subs – A fantastic sandwich shop specializing in soups, salads, wraps, and plenty of gluten free options!  They offer Kids Eat Free on Thursday nights of each week and are open Monday – Saturday.  All the ladies in attendance will receive a coupon towards a free sub so they can taste for themselves why it's called GOOD Grub Subs!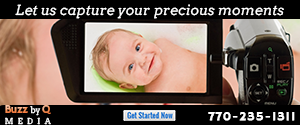 Buzz by Q – I'm really excited to learn about and also introduce to you, Buzz by Q.  A locally owned company offering high quality cinema-style video production without the price tag of Hollywood production!  They are providing each attendee with 50% off one of their Value Packages.



Cumming Dance Academy –  Excellent dance instruction and so much more from CDA!  On a personal note, I'm thankful for the teachers, instruction & care that my daughter gets each week.  If you're looking for a place for your son or daughter to enjoy and learn more about all forms of dance and performing arts, you should definitely inquire about CDA.  We'll have free registration for the attendees of our Girl's Night Out.




Celebrating  Home – Independent Consultant Louella Falge first introduced me to Celebrating Home – lovely gifts and unique finds for your home.   Their catalog is full of great ideas & ways to decorate each room in the house!  Host a Celebrating Home party in your house and earn while you share!!  Louella is sharing a special with each lady in attendance.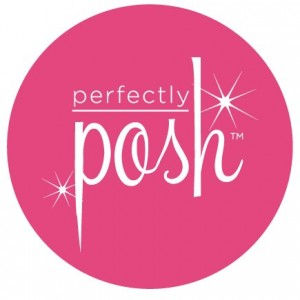 Perfectly Posh – This is a new brand to me, but definitely one worth checking out!  The line is full of pampering products – all very reasonably priced and also offers posh parties at your home!  Earn credits while your friends shop and enjoy a great night together.  Independent Consultant Aimee Rife has a bag of goodies for each lady to try at home and some specials to enjoy as well.



The Epling-Mertz Team – The real estate market is changing!  And if you have real estate questions or needs, Jamie Mertz is ready to help you sort them them all.  Through our event swag bags, she is also introducing us to The Short Sale Ladies – same great team of ladies ready to assist you with all your short sale needs!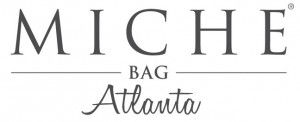 Miche Bag – Independent Consultant, Kellie Mattera shares the Miche brand with us.  One purse, lots of possibilities!  If you're a Miche fan or if you've never tried their products, take note that their Cyber Sale is still going on – through this Friday.  Click over to check it out!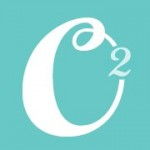 Origami Owl Custom Jewelry – This is another line that Kellie is sharing with us.  I've only recently learned about this brand but I already have my eye on a few pieces!  They bring the old "charm necklaces" (I had one, did you??) back into play but in a very cool way!  I'm excited to share this brand with each of you!
Want to Learn More?
If you have tickets to our GNO, I look forward to seeing you & meeting you Wednesday night!  If you don't have a ticket but are interested in learning more about one or more of these sponsors please feel free to reach out to them and please tell them you saw them here on Cumming Local.  And I hope you can join us for our next Girl's Night Out … stay tuned for details soon!!