15+ Ways To Make Your Next Trip To The Georgia Aquarium Awesome
As a family, we love visiting aquariums! Last summer we visited the Tennessee Aquarium while we were in Chattanooga for a day trip. This summer, we were super excited to experience the Georgia Aquarium in Atlanta as part of our end of summer adventures. While we were there I took note of our experience and made a list of some tips that I thought would be helpful for you too. These tips will hopefully help you to experience an awesome visit to the Georgia Aquarium. And if you go or have additional tips, please let me know!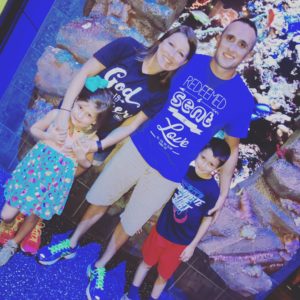 Download the Georgia Aquarium App: You can keep up with show times, special activities, map of all the exhibits, and much more! My kids especially loved the scavenger hunt you can do using the app. For more information on the app, click here.
Plan to Arrive at the Aquarium Early: Trust me when I say that you could literally spend ALL day there! We arrived right around opening time and stayed til dinner. When you come early like that, it is also less crowded then later in the day.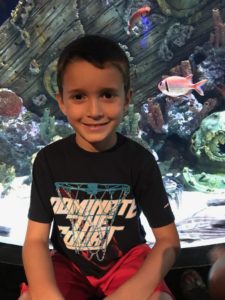 Ask Questions of Any Volunteers You See: They are placed all around the aquarium just to answer your questions. They can help you with general questions about the aquarium and also specific questions about the habitats and life that live there.
Take a Family Picture in Front of the Tropical Diver Exhibit: There is great light in there. Also the fish are super colorful and it shows up well in pictures.
Wait for the Wave in the Tropical Diver Exhibit: While you are in the Tropical Diver exhibit, have a seat and wait for the wave. My kids wanted to watch it over and over. I love how the Georgia Aquarium does such a great job making these exhibits just like natural habitats.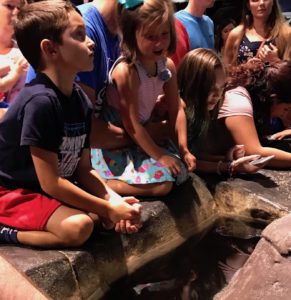 Don't Miss the Hands On Touch Tanks: My kids wanted to stay at these touch tanks forever. It is great for them to experience with the sense of touch. My kids' favorite one was the sting ray touch tank that's upstairs. Make sure you don't miss it!


Experience the All New Dolphin Celebration Show:  This was an educational and exciting show to watch. The first 10 rows are in a splash zone – so if you don't want to get wet make sure sit father back. We loved they way they exhibited the bottle nose dolphins strength, smarts and beauty.

Don't Miss the NEW Under the Boardwalk Sea Lion Show: 
SunTrust Pier 225 showcases the sea lions at the Georgia Aquarium. And I can tell you that this show was Greg and I's favorite show. Those sea lions are so cute and smart! The best part of this show is that now matter where you sit, the seats are great. We chose to sit on the front row so we could get a little splashed 🙂 My kids also loved the holding area before we went in because it's a pre-show.
Check out the 4D Theater
: Watching a movie in this theater is a fun experience. I especially loved checking out my kiddos faces while they were watching. The movie schedule changes, so make sure you
check here
to see what's playing.
Get to the Shows Early for the Best Seats: 
My tip on this is to arrive at any of the shows atleast 30-40 minutes before showtime to ensure that you get a preferable seat. The shows have pre-show stuff going on to keep your attention. Just remember, all the shows are first come, first seated.
Experience the Aquanaut Adventure:
This is another one of those galleries that you could explore in for a long time! It's on the second floor so make sure you don't miss out on it. My kids favorite part was the rope bridge you get to walk across. You will also find a journey to become an aquanaut. The journey includes activities based in science, technology, math and other STEAM-related activities.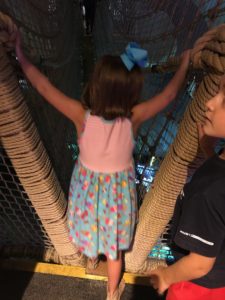 Buy Your Tickets and Parking Online Before You Go: 
You can get up to 30% off your tickets and 10% off parking if you purchase before you come down. Check out all the details
right here.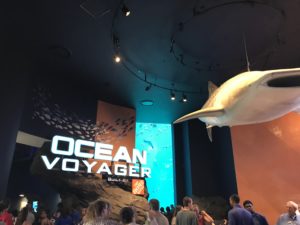 Grab a City Pass Ticket to Save Up to 40% off Ticket Prices: 
Atlanta is only about a 45 minute drive from Forsyth County but it could be longer depending on traffic. I realized the other day that my kids would love to do a weekend trip to Atlanta. Wouldn't that be fun!? You could snag a cheap hotel and grab a city pass combo deal to include tickets to two places like the Georgia Aquarium, Atlanta Zoo, Coca-Cola Museum, CNN Center, etc. To learn more,
click here
.
There is No Outside Food or Drinks Allowed in the Aquarium
: If you are planning to stay during a meal time, there are two dining options. We chose to eat at the Cafe Aquaria. There was TONS of options. Just to give you an idea of price…I got a grilled chicken salad (that I made on the salad bar), Greg had a bacon cheeseburger and fries, Finn had a personal pan pizza, and Selah had noodles with grilled chicken. With drinks, dessert, and snacks we spent around $55 total.
Book A Behind the Scenes Tour:
 For only $13.50 for Members/$15 for Non-members you can get a behind the scenes tour of the aquarium. This is great idea for those kids who love to see the secret spots. All ages are welcome! 
Click here for the details
Join the Kids Club
: For only $25 per child a year per, the kids can have a unique experience being part of the GA Aquarium Kid's Club. This program is great for children who love to learn about the aquatic-life. 
Details & Registration Information
You Can Sleep Over Under the Sea: 
Yeah, you read that correctly. The Aquarium has sleep-over programs. Check them out
here
.
If you Have Toddlers, Check Out the Toddler Time Special:
 From 10-11:30 once a month, you can attend the special toddler time. From the Georgia Aquarium website – 
"During each 1.5 hour experience, children will meet and learn about an approachable animal during a special introduction to marine life, enjoy a costumed character appearance, story time, craft activities and a small snack. Each month will feature a different animal encounter and theme."
The pricing is $10 per person for non-members or $8 per person for members.
Plan to Attend International Whale Shark Day:
On August 30th, The Georgia Aquarium is hosting an
International Whale Shark Day
. It will be a fun-filled day honoring the huge Whale Sharks! As a bonus at 10:30am, you will get to see the whale shark feeding narrated. Mark this date on your calendar!
Buy a Membership if you Plan to Go Back: 
If you plan to go to the aquarium more than twice a year then the membership is worth it. To learn more,
click here
.
Follow the Georgia Aquarium on Social Media Channels:
 Make sure you don't miss any news by following along. They share about deals, promos, and new exhibits daily! 
Website
|
Facebook
|
Instagram
|
Twitter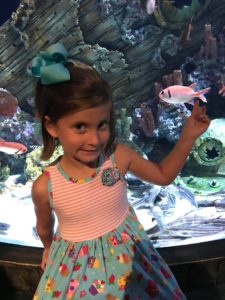 More Information About the Georgia Aquarium: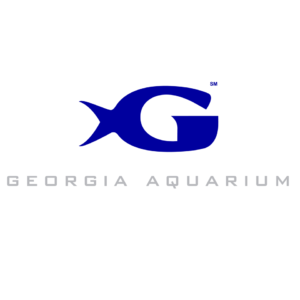 Georgia Aquarium continues its mission each day to inspire, educate, and entertain its millions of guests about the aquatic biodiversity throughout the world through its hundreds of exhibits and tens of thousands of animals across its seven major galleries.
Georgia Aquarium is a leading 501(c)(3) non-profit organization located in Atlanta, Ga. that is committed to working on behalf of all marine life through education, preservation, exceptional animal care, and research across the globe. Hours of Operation vary – please visit www.georgiaaquarium.org/hours for up to date hours.
Connect with Georgia Aquarium online: Website | Facebook | Instagram | Twitter