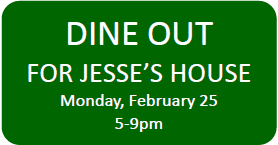 Fundraiser for Jesse's House in Fosyth County
Dine for Jesse's House – a Fundraising event this Monday, February 25th.
Simply eat at the following restaurant partners and they will donate a portion of all sales on Monday, February 25th from 5pm to 9pm (except where noted otherwise).  Enjoy a meal out and help a local organization in the process.
Click here for more information on the Dine Out Event  for Jesse's House.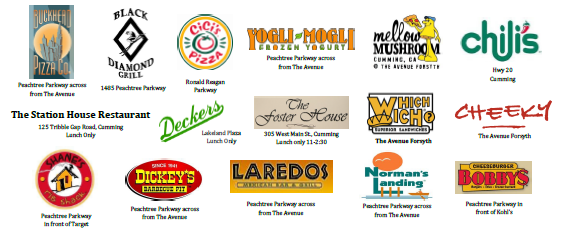 More About Jesse's House
Jesse's House provides emergency care, serving as an "extended family" for young women in crisis. From basic care, housing and nutrition to tutoring to specialized individual and group counseling, the goal of Jesse's House is to provide healing and increase each girl's opportunities for future success. The Jeanne Marie Fund for Jesse's House will support opportunities for greater enrich-ment and achievement. For more information, visit www.JessesHouse.org.