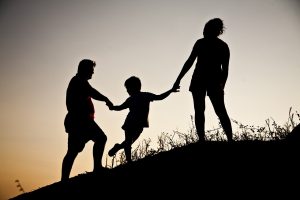 5 Free Family-Friendly Events in and Around Forsyth this Spring
Even though much of the winter this year felt like spring, nature still has a its annual season of warmer weather, longer days and blooming flowers waiting for us.
For families, this is one of the best times of year: Shaking off the darker days of winter and getting the kids outside feels great. Even better, there are some really exciting free events on the calendar this spring.
Here is our all-inclusive guide to the free family-friendly events in and around Forsyth County.
Meet Atlanta Braves Superstar Chipper Jones as he talks about and signs his new book, Ballplayer.
Chipper Jones is one of the most instantly recognizable living legends from the Atlanta Braves organization. An eight-time all-star and 1999 MLB MVP, Chipper retired in 2012 after 23 years within the Braves organization.
And he is just releasing his autobiography, Ballplayer. If you want to get a signed copy of the book, you'll have to purchase yours at the Eagle Eye Book Shop, or reserve a copy at their website.
Note: Due to time constraints Chipper Jones WILL NOT be signing any memorabilia. Photos are allowed from the signing line only.
When

: Saturday April 8th

Where

: 

2pm at First Baptist Church Decatur – 308 Clairemont Avenue

5pm at Gwinnett Braves Cool Ray Field – 2500 Buford Dr. NW, Lawrenceville

To reserve copy of Ballplayer, click here
Organic Gardening Workshop
The Gwinnett County Public Library will be collaborating with Extension Agent Tim Daly to bring you a fascinating workshop on organic gardening. Mr. Daly will cover the basic principles of organic gardening while separating myths from facts. While there is no attendance fees being charged, you need to register online prior to attending the event.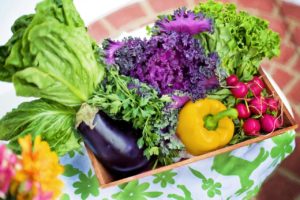 Elizabeth Kostova Book Talk and Signing
American novelist Elizabeth Kostova, author of the bestselling debut novel The Historian, will be talking about her latest book, The Shadow Land, at the Norcross Cultural Arts & Community Center in late April. After the talk, she will host a book signing, as well.
When it was published in 2005, The Historian became an international sensation, and it remains the fastest selling hardcover novel by a debutant author in American history. Her second book, The Swan Thieves, was also a bestseller and is currently being adapted into a film.
The Shadow Land is an epic expose of the past and present ills bedeviling the beautiful but haunted Eastern European country of Bulgaria.
The American Cancer Society's Relay for Life
Relay for Life is the signature grassroots, community-based event organized by the American Cancer Society, and it's a perfect opportunity for families to get out and do good work for others.
Relay offers an opportunity for families to remember lost ones they have lost to cancer and pay homage to survivors of cancer as well as raise funds to help the American Cancer Society make a global impact in the fight against cancer.
Free Dental Work Day
We know many families struggle to keep up with their regular dental checkups, whether because of tight budgets or because they simply don't like going to the dentist. Dr. Mitul Patel of Family & Cosmetic Dental Care has you covered so you and your family can welcome summer with a nice, white smile.
His practice will hosting a day of free dental work on Sunday, May 7. Services will be offered for free on a first-come, first-served basis, so get there as early as you can.
---
Casey Meehan is a writer, small business owner and investor. He provides tips on the latter at his site StockHax.com.