We are always so thankful for our contributing writers. This article comes from Just One Africa. Love what they are doing locally and internationally!
Just One Africa, an international nonprofit works with local leaders in Kenya to provide sustainable water solutions for vulnerable children and those affected by the clean water crisis. They have been working with students and teachers in Forsyth County schools for over 6 years.  The organization teaches local students about the clean water crisis, sharing stories that prompt critical thinking on how to go about solving problems, and promotes the power of 'one' by involving students in volunteer activities such as the Beads for Water program. These programs allow students to learn about the global water crisis while also providing a hands-on volunteer opportunity to take action in being apart of a solution to this global need.  
This year's newest Just One Africa Club was founded by Noelle Igelsias at Forsyth Central High School.  After being in her middle school's JOA club for 3 years, she felt like it was important for her to continue her volunteer journey with Just One Africa and introduce the organization's mission to her peers at school.  With support from her administration and teacher sponsor, Ginger Rodriguez, she was able to form her club over the summer. As club president, Noelle and her officers, have grown the club to the largest group in the county!
Noelle's commitment to change the lives of others started several years ago when she led a school fundraiser at SFMS to purchase a cow for one of Just One Africa's partner schools, Lenkai Christian School, in Kenya.  In less than a week, she was able to raise the needed funds to purchase a dairy cow. This cow has already given birth to a healthy calf, expanding their dairy cow herd while also providing milk to the students at Lenkai. This global learning experience allowed for the leadership at SFMS to learn about issues leaders were facing in another country, ask good questions and then problem solve with the goal in mind of the Kenyan leaders. The money previously spent on milk is now able to pay for school fees for children in need.
In October, after sharing her experience with her FCHS club members, Noelle partnered with Emily Avila and came up with a great idea for their DECA Community Giving Project.  They designed an awesome t-shirt and each club member shared the story with family and friends. 
After just two weeks, the Just One Africa club sold enough t-shirts to not only purchase the dairy cow but also provided a month's worth of food and vet bills for the cow.  Noelle and Emily achieved their goal with 100% of the profits going toward this worthy initiative. The purchase of this cow will provide extra milk to sell in the market providing additional funds for the necessary school fees for children in the Rescue Program who are not fully sponsored at Lenkai Christian School in Kimana, Kenya.
Just One Africa teaches students that it takes JUST ONE person to create change and that JUST ONE person is worth making a difference for.  The students at Forsyth Central have seen this impact first hand creating positive change in the lives of their global neighbors in Kenya.  
If you'd like to find out more about Just One Africa or would like your students to get involved in changing the world, check out the website JustOneAfrica.org or email christina@justoneafrica.org to learn more.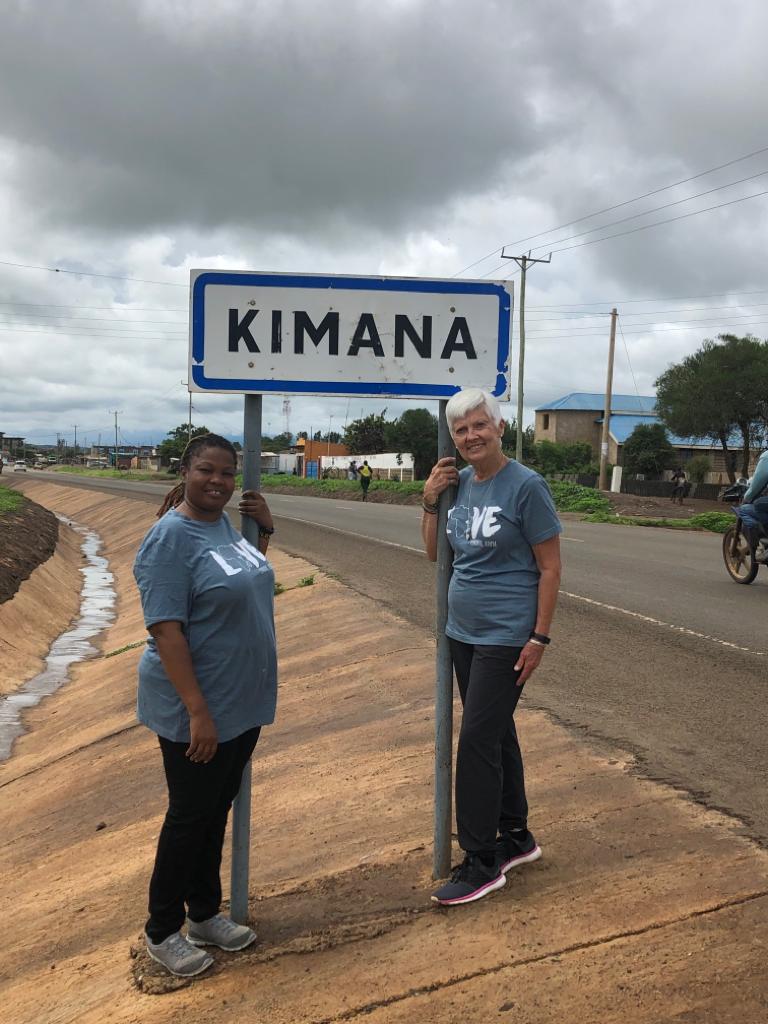 ---
AMY CHURCHILL, JUST ONE AFRICA – NON-PROFIT EDITOR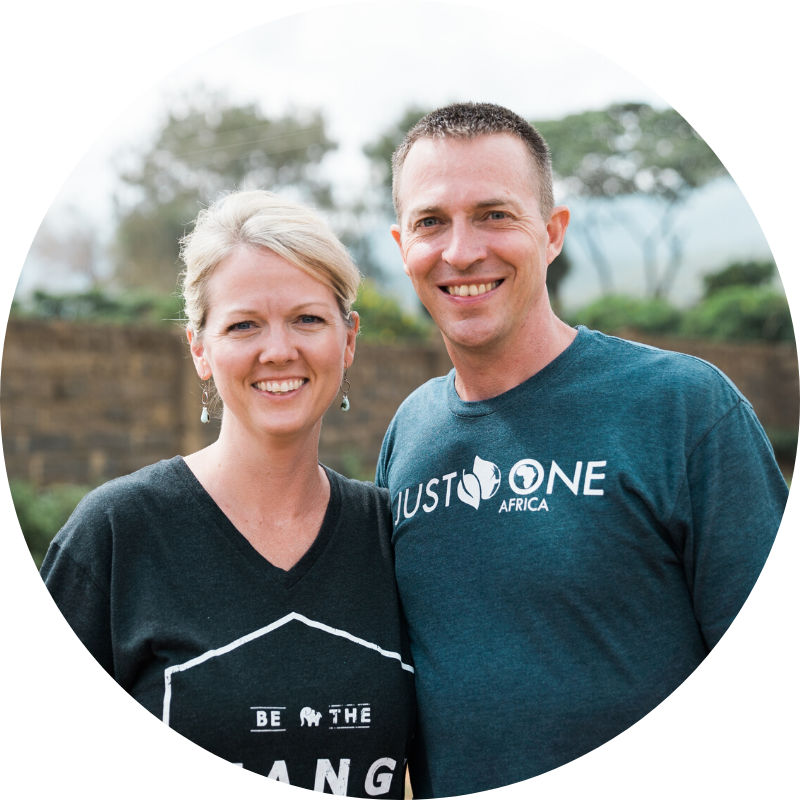 Amy has lived in Forsyth County with her husband Clay and their three kids for 17 years. During her kids' early teenage years, their family traveled to Kenya over Spring Break with their church. They returned to the U.S. deeply challenged by what they saw and learned but inspired by the amazing people they met. Just a few months later they launched their non-profit, Just One Africa. Their foundational belief if that JUST ONE person can make a difference, and that JUST ONE person is worth making a difference for. Amy loves the opportunities to build relationships with the wonderful local leaders in the Kenyan communities she serves while away from the states. Upon returning to the US, she connects with schools, churches, and businesses to share ways that our local community can change the world for good.
In Kenya, Amy can often be found walking home to home conducting follow up interviews on their Clean Water Program or sitting with the Masai mamas who handmake the paper beads for the world-changing jewelry they offer online or talking with the girls in the rescue program. Coming from a long line of family members who dedicated themselves to caring and serving others, it seems only natural to continue on with the biggest blessing, which is being able to serve together in such significant ways as a family. Seeing how her children have embraced the changes they have made as a family to start up and grow Just One Africa, have been a constant source of inspiration and reinforce that it really does take JUST ONE person to make a difference!
Connect with Amy & Just One Africa Online: Website | Facebook | Twitter | Instagram
To learn more about our contributing writers, click here.