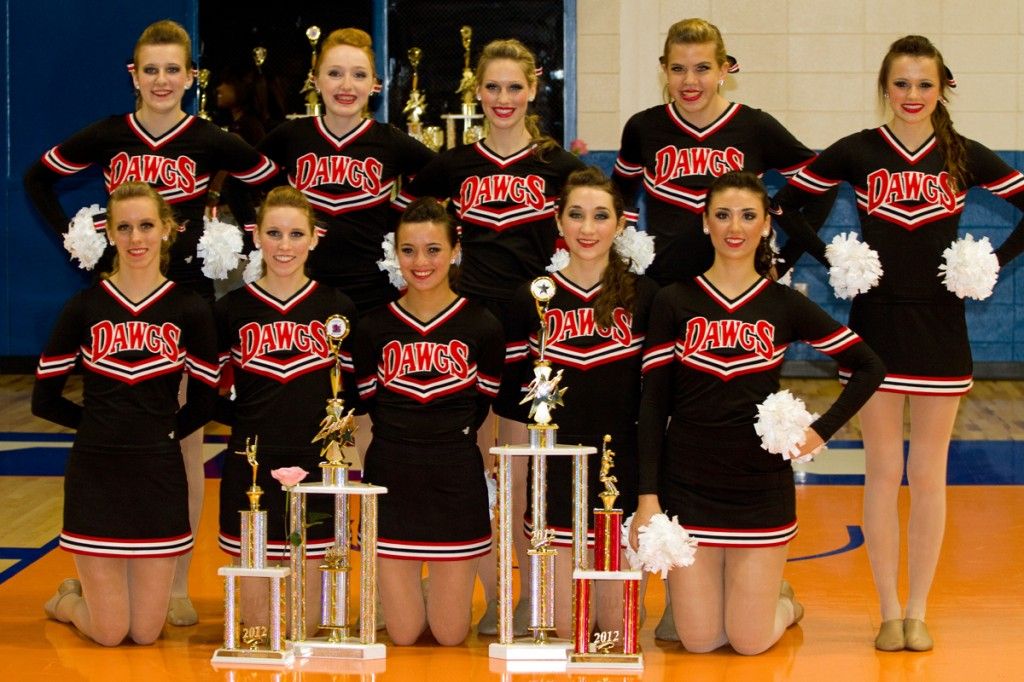 Forsyth Central Dance Team 2nd in State
The Forsyth Central Dance team is proud to bring home the overall 2nd place runner-up trophy at the Georgia High Schools State Dance Championships, held at Clayton State University on November 4th. They also placed 2nd in state for the Pom category.Senior Jessica DePhillips brought home a 2nd place trophy in the Solo category, as well as one for Best Dance Technique, with her routine. There were 29 solo routines from across the state of Georgia.
This was the first year for Dance Dawgs to participate in the GHS Dance Championships that began in 2011. The GA High Schools opportunity is the catalyst for not only recognition, but an opportunity for learning, spirit, and respect and appreciation for dance within the Georgia high schools.
Each year, the FCHS Dance Dawgs perform at several dance competitions throughout the state, and are judged on criteria such as technique, uniformity, difficulty, transitions, etc… .
The Dance Dawgs are coached by Amy Gravitt and Leah Heisler. The team promotes the art of dance and enhances school spirit through participation and performing at school and community events. In addition to regional and state competitions, the Dance Dawgs perform at FCHS home basketball games.